Britain could reportedly lose out on highly lucrative defence contracts, amid a looming trade war between the European Union and Malaysia.
The UK is looking to sell Typhoon jets and other defence equipment to the Asian country, a business worth as much as £5bn and which guarantees approximately 20,000 jobs in Britain.
Defence giant BAE, which produces the fighter jets and its weapons, has a sale of around £4bn at stake. Airbus UK is bidding for a communication satellite contract worth up to £700m. Leonardo is looking to sell its AW150 helicopters to Malaysia in a £300m deal.
However, the deals could be thrown in jeopardy after the EU unveiled a proposal to ban imports of palm oil from Malaysia, after studies showed palm oil was among the worst drivers of deforestation which causes climate change.
The European Parliament has already voted overwhelmingly in favour of imposing the ban and the Council of Ministers is also set to give its approval to the ban.
Malaysian minister Mah Siew Keong has branded the decision a "hate campaign" and threatened a tit-for-tat boycott of EU exports as retort.
"If these hate campaigns and discriminatory policy against palm oil were to go on, we can also retaliate," he said. "Don't expect us to continue buying European products."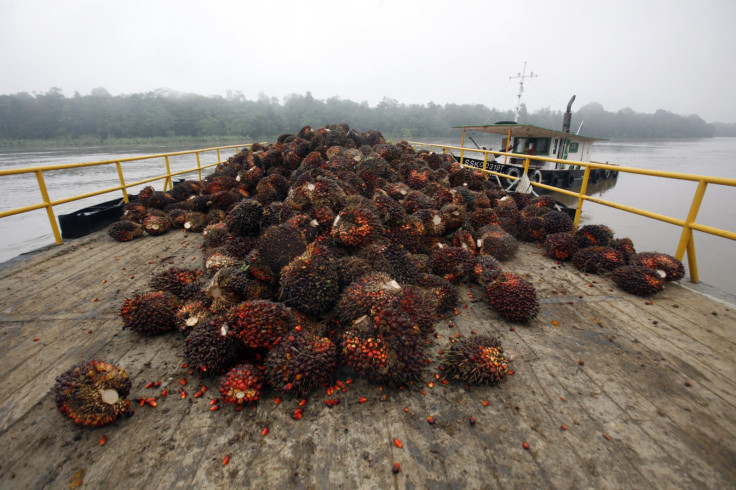 The threat has prompted France, which is also vying for Kuala Lumpur's business, to pledge to oppose the ban in a bid to steal a march on Britain.
The proposed veto could also cause division among Theresa May's Cabinet, with Environment Secretary Michael Gove expressing his support for the ban on palm oil, while Defence Secretary Gavin Williamson has vowed to ensure British jobs are preserved.
"We will always do whatever is in the best interests of supporting our defence exports," a British defence source was quoted as saying by The Sun.
Meanwhile, on Monday (12 February) Malaysia's International Trade and Industry Minister Datuk Seri Mustapa Mohamed quelled fears over the country's reaction, insisting Kuala Lumpur does not plan to impose a blanket ban on goods from the EU.
The minister said a total trade veto on EU goods would cause a massive disruption to the economy due to the sizeable number of European companies in Malaysia from Germany, the Netherlands, Britain and Sweden.
"However, we are taking this matter [the proposed EU ban] seriously, as we view this as a discrimination towards palm oil," he was quoted as saying by The Malaysian Reserve.
"The government has already issued several statements, but we are not there yet to cut total ties with the EU. We are not talking about total ban of trade with the EU because the world is a lot more complicated now. There was a time when we can be an island, but we cannot afford to become a standalone nation anymore, especially with the current global climate."