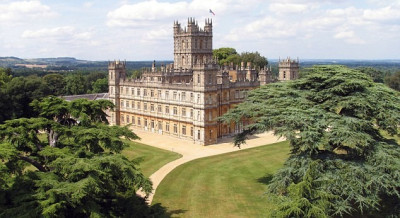 Following on from Rightmove's publishing of the most viewed properties in England, we thought we'd take a stab at finding the ten most expensive residential homes in the UK.
Rightmove are saying that people are consoling themselves with "property porn" because they cannot afford to move.
Miles Shipside the commercial director, said: "Now that we're struggling, maybe it's a bit of relief, with people thinking 'I can't get there yet, but I can still dream.' So it's providing a diversion from people's current circumstances."
The cheapest property on our list is a paltry £72million, but shouldn't be sniffed at as it's the set of ITV period drama, Downton Abbey.
So get your wallet ready and let's take a look at some of Britain's most expensive properties.