Britain Will No Longer Try and Save Migrants From Drowning in Mediterranean Sea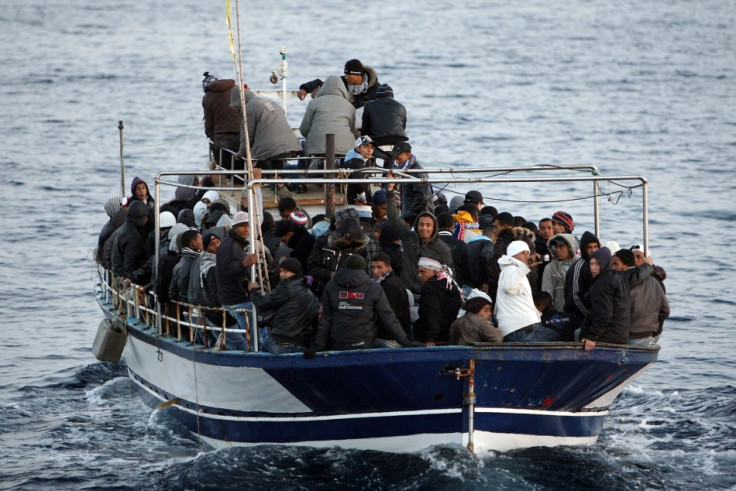 Britain will not support future EU search and rescue operations to help save migrants from drowning in the Mediterranean Sea as doing so only "encourages" others to seek refuge by crossing dangerous seas.
The Foreign Office said Britain will not help in any future European search and rescue missions as they create an unintended "pull factor" which means more migrants are dying in the ocean as they attempt the hazardous journey to Europe from North Africa.
The decision was made following the announcement that the official Italian search and rescue operation, Mare Nostrum, will soon come to an end after rescuing more than 150,000 migrants from the Mediterranean in the last year.
Its replacement, a limited EU Mediterranean operation codenamed Triton, will begin on 1 November. However, Triton will only operate close to Italian borders and will run on only a fraction of the resources Mare Nostrum had. Human rights group fear the new system, which will be managed by the European border agency Frontex, will be responsible for "catastrophic and deadly consequences".
Confirmation Britain will not be taking part in the new search and rescue operations was given by Foreign Office minister Lady Anelay in response to a question published by the House of Lords website on 15 October.
She said the government believed supporting planned search and rescue operations in the Mediterranean would create "an unintended 'pull factor', encouraging more migrants to attempt the dangerous sea crossing and thereby leading to more tragic and unnecessary deaths".
Anelay added: "The government believes the most effective way to prevent refugees and migrants attempting this dangerous crossing is to focus our attention on countries of origin and transit, as well as taking steps to fight the people smugglers who wilfully put lives at risk by packing migrants into unseaworthy boats."
The British Refugee Council has condemned the Foreign Office's refusal to take part in any future searches
Chief executive Maurice Wren told the Guardian: "The British government seems oblivious to the fact that the world is in the grip of the greatest refugee crisis since the Second World War.
"People fleeing atrocities will not stop coming if we stop throwing them life-rings; boarding a rickety boat in Libya will remain a seemingly rational decision if you're running for your life and your country is in flames. The only outcome of withdrawing help will be to witness more people needlessly and shamefully dying on Europe's doorstep.
"The answer isn't to build the walls of fortress Europe higher, it's to provide more safe and legal channels for people to access protection."
Amnesty International previously spoke of its fears that Operation Triton will not be enough to save the thousands of migrants who die in the Mediterranean Sea.
"Frontex's Triton operation does not begin to meet the needs of thousands of migrants and refugees, including those forced to flee war and persecution in the Middle East and Africa. The suggestion that it could replace Mare Nostrum could have catastrophic and deadly consequences in the Mediterranean," said John Dalhuisen, Amnesty International's Europe and Central Asia director.
"Triton is a border operation and does not have a search and rescue mandate. It will only operate close to Italian waters and not beyond, where it is most needed. Even Frontex have said that Triton does not have the resources to carry out the work of Mare Nostrum.
"Italy must continue the Mare Nostrum search and rescue operation until there is a better-equipped alternative supported by other European countries – and Triton is certainly not it."
More than 3,000 migrants died trying to cross the Mediterranean so far this year, according to the International Organisation for Migration.
© Copyright IBTimes 2023. All rights reserved.