Britain's First Gay Marriage to Take Place on Tebbit's Birthday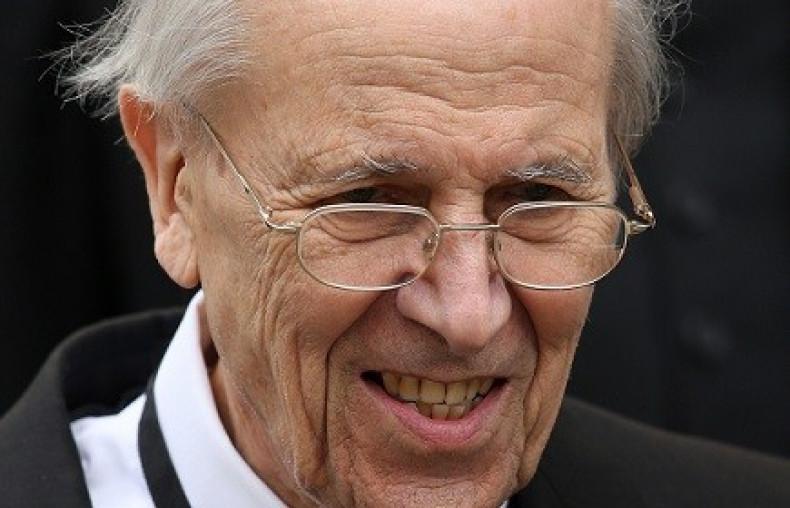 The first same-sex marriage looks likely to take place in Britain on 29 March 2014, which coincidently is the birthday of one of the Tory party's most outspoken critics of the plans.
It was initially thought that same-sex marriages in England and Wales would not be taking place until next summer at the earliest.
However, culture secretary Maria Miller announce the government's intention to bring the proposed dates forward, with couples told to give formal notice of their intention to marry on 13 March.
Miller said: "Marriage is one of our most important institutions, and from 29 March 2014 it will be open to everyone, irrespective of whether they fall in love with someone of the same sex or opposite sex.
"This is just another step in the evolution of marriage and I know that many couples up and down the country will be hugely excited that they can now plan for their big day and demonstrate their love and commitment to each other by getting married."
Ben Summerskill, from the gay rights charity Stonewall, said he is "delighted" by the decision.
He added: "This historic step will mean that, for the first time, every gay person in England and Wales will finally enjoy exactly the same rights as their heterosexual friends and family."
However, one person who will not be pleased with the announcement is former Conservative chairman Lord Tebbit, who has been hugely critical of David Cameron's push for gay marriages in Britain.
Tebbit is set to turn 83 on 29 March next year, the same day thousands of potential same-sex marriages could be taking place across England and Wales.
Tebbit said previously said how he thought the government had "f****d up" by not listening to Tory peers on gay marriage legislation and claimed gay marriage could eventually lead the way for a lesbian queen giving birth to a future monarch by artificial insemination.
In an interview with The Big Issue in May, Tebbit asked: "When we have a queen who is a lesbian and she marries another lady and then decides she would like to have a child and someone donates sperm and she gives birth to a child, is that child heir to the throne?"
Tebbit also said that legislation would pave the way for him to be able to marry his son to avoid paying inheritance tax.
He added: "It would lift my worries about inheritance tax because maybe I'd be allowed to marry my son. Why not? Why shouldn't a mother marry her daughter? Why shouldn't two elderly sisters living together marry each other?"
All three main political parties' leaderships publicly backed the same-sex marriage proposals.