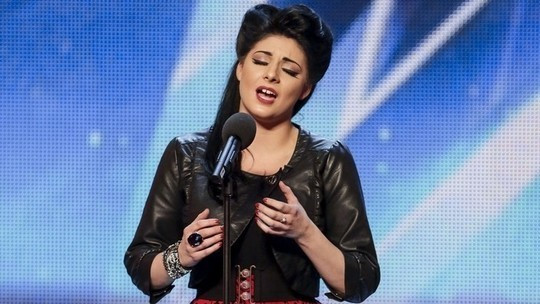 The first episode in the new series of Britain's Got Talent got off to a shaky start with a rather unconvincing owl act, a salsa dancing granny, a roller skating wonder woman and a drummer in a giant hamster wheel, but as the show went on it became clear that the British people are indeed a truly talented bunch.
While the show, presented by Geordie hosts Ant and Dec, featured an array of novelty acts and those living under the illusion of having any discernible talent, there were those star performers who left the judges spellbound.
One such act was illuminating dance troupe Light Balance who wowed the judges as they literally lit up the stage in an electro-funk dance routine.
"That is the most amazing thing I've seen," said Simon Cowell.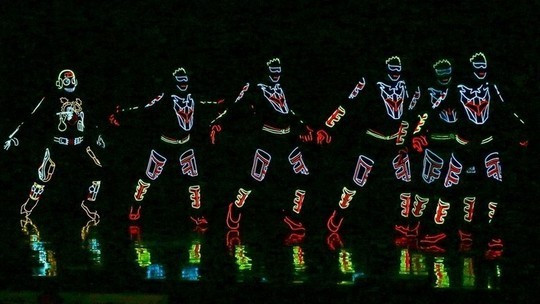 A troupe of country dancers earned a similar reaction from the judges, prompting Alesha Dixon to declare: "I want to learn country dancing."
"That was fun it was sexy it was everything you want in an act," added Amanda Holden.
Collabro, who revealed they formed their group just a month ago, defied all expectation as the five piece band took to the stage.
Comprising a hospital worker, a kitchen sales assistant, a Japanese restaurant worker, a petrol pump assistant and a labourer, they surprised the judges with a classical performance that had the entire audience captivated.
Earning a standing ovation from the judges and the audience, Holden was reduced to tears by their powerful performance. "I could just burst with pride for you because that was bloody brilliant," she said.
Cowell was similarly impressed. "When the five of you came out I thought here we go again another boy band its going to be bloody awful. It was absolutely brilliant. That's a hit record."
Dixon added: "You achieved that in a month. That's astonishing. That is definitely one of the strongest auditions I have ever seen."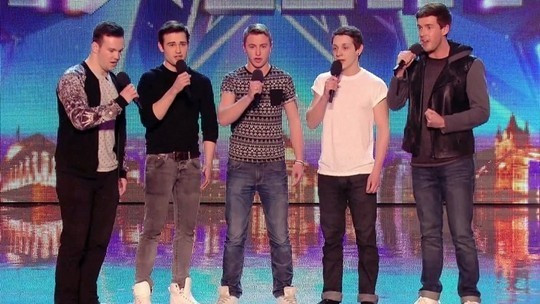 But was brunette beauty Lucy Kay who won everyone's hearts. The 24-year-old revealed that she been tormented by bullies for more than a decade because of her love of classical music and had contemplated taking her own life after questioning her "right to be on this earth."
Performing a flawless rendition of an operatic track she left the judges in awe, her personal pain seeping into the emotional song.
Walliams later told her: "You are very beautiful, with an even more beautiful voice. We were all incredibly moved."
Dixon said: "We were with you all the way. You have a gift. It felt wonderful to listen to."
Amanda Holden added: "I couldn't take me eyes off you. Just beautiful, I could have listened to you all afternoon."'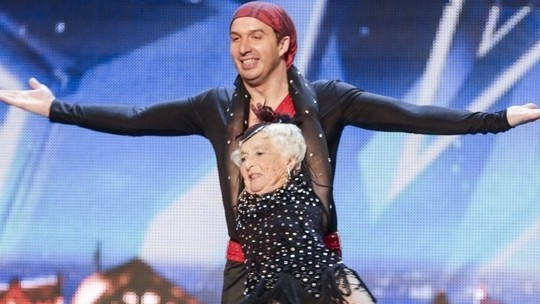 Cowell commented on the impact of her past experiences saying: "I've heard a lot of stories like yourself. Today's the day you forget about those people for the rest of your life. Some of the best singers do sing through pain, and you have learnt how to use that.
"Today's the day you learn how to smile properly. Really, really special. I don't want to hear about those people ever again. It's about you and you're a very, very special talent."
With the first episode revealing some strong contenders for the title of Britain's Got Talent Winner 2014, even Cowell was impressed.
"You know what Britain really has got talent," he said.
Britain's Got Talent continues on ITV1 on Saturday at 7.15pm.