Britain's Got Talent: Simon Cowell Hits Golden Buzzer for Bars and Melody
Simon Cowell: 'I think that record could be a hit'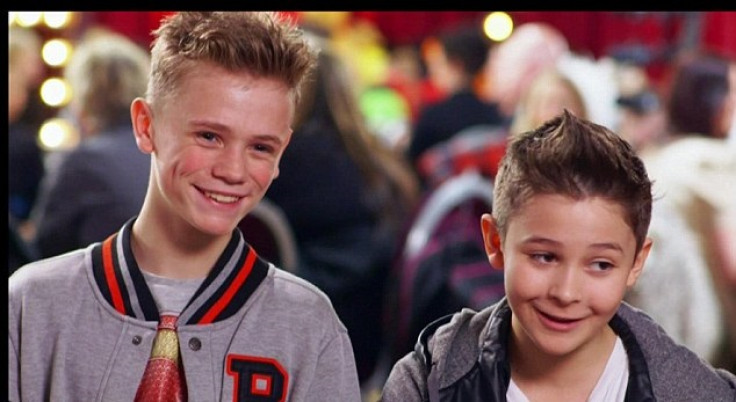 Teenage singing act Bars and Melody had the Britain's Got Talent judges in tears and Simon Cowell reaching for his golden buzzer.
The duo, known as BAM, comprise best friends, school boys Charlie 15 from Bristol and Leondre 13, from Wales.
Reminiscent of a young Ant and Dec the act already had the support of the Geordie hosts. "We like these tow," said a delighted Declan Donnelly.
The pair performed their version of Hopeful by Twista and Faith Evans. Adding their own twist to the song, the lyrics included a rap in which they described their past experiences of bullying.
Leondre revealed that he had once suffered at the hands of a bully but now the bullying's stopped he loves school.
He added that he was inspired by judge Alesha Dixon who is famed for her rapping skills as part of the girl group Misteeq.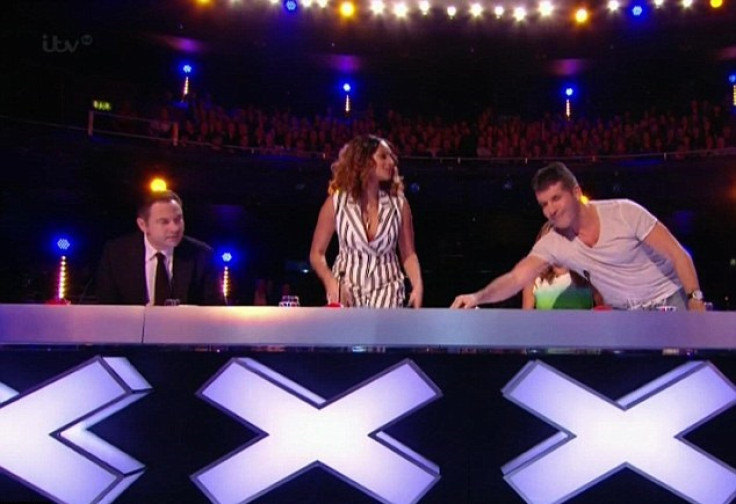 Following their performance an impressed Amanda Holden said: "I'm just so happy for you. (To Charlie) Your voice is beautiful. We were all in tears. So well done.
"It seems like we hardly need to critique you it went so well," added David Walliams. "For two young kids like you to come out and sing about something that really affects you and do it in a style that's completely yours is a really rare thing."
Alesha Dixon said: "The minute you started that verse it brought a tear to my eye. It was really, really moving."
Leondre replied: "If it wasn't for you I wouldn't be rapping so thank you so much."
With the audience chanting for the judges to press the golden buzzer that would ensure that BAM would make it to the next round, Cowell didn't need much encouragement, having clearly been won over by the act.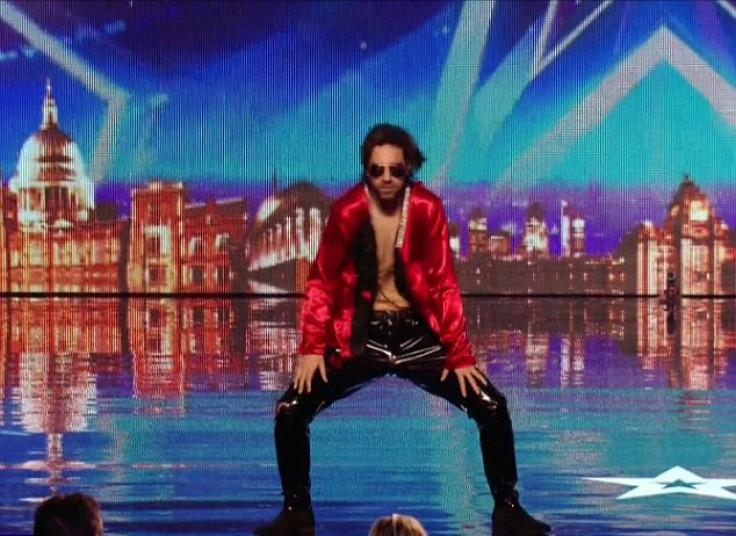 He was also grateful to the boys for brightening up his day after a series of lacklustre auditions that included a performance by the music mogul's namesake, a flop Bollywood dance routine, an unfathomable Tai Chi performance, a musical tribute to the Queen and a disturbing act by an illusionist.
"I've heard some monstrous songs today and I was literally losing the will to live," Cowell explained.
"You know what, I listened to every word. Did this stuff happen in your life?" he asked adding "I think that record could be a hit. I really, really like you two."
Watch Britain's Got Talent every Saturday at 7PM on ITV.
© Copyright IBTimes 2023. All rights reserved.