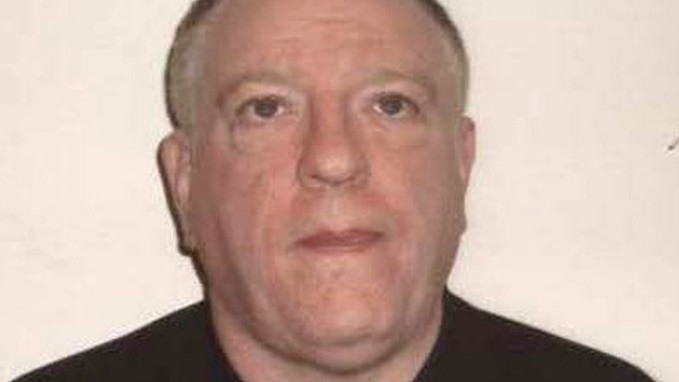 Police in the Irish Republic are hunting a British armed robber who stabbed two guards and made his escape on a motorbike driven by an accomplice in a daring escape from a Dublin hospital.
Diabetic Derek Brockwell, 53, had been escorted from the high security Portlaoise Prison to Tallaght Hospital in Dublin for treatment when he launched his assault in a toilet in the hospital after coming into possession of a knife. Two officers were stabbed, one reportedly in the abdomen and the other in the face or neck, and a third was uninjured.
Brockwell then reportedly ran through the ward and out the main entrance where a motorbike said to have been circling for some time carried him away.
Brockwell, who had appeared on the BBC's Crimewatch, targeted off-licenses, bookmakers and a building society and was arrested outside a bank carrying a gun. In 2000 he was given 22 life sentences for carrying out nine armed robberies and two attempted robberies, plus 11 charges of possessing a firearm.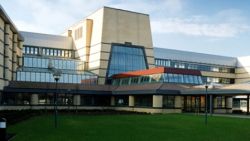 Sentenced to 13 years in prison in Britain under the "two strikes and you're out" rule Brockwell escaped from prison in Lancashire while on day release and fled to Ireland. In 2012 he was arrested after holding up a Bank of Ireland in Blackrock and sentenced to seven years in prison.
In a statement the Gardai said: "The prisoner is currently serving a sentence at Portlaoise Prison. He is described as being 6'03'' tall with brown hair and broad build.
"Gardai are anxious to trace the whereabouts of this prisoner and wish to appeal for the public's assistance in locating him.
"Anyone with information is asked to contact Tallaght Garda Station on 01- 6666000, The Garda Confidential Telephone Line 1800 666 111 or any Garda Station."
The Irish Prison Service said: "A full investigation has commenced into the circumstances of this escape and the Director General of the Irish Prison Service has said that our thoughts are with our staff who have been injured in this serious incident."