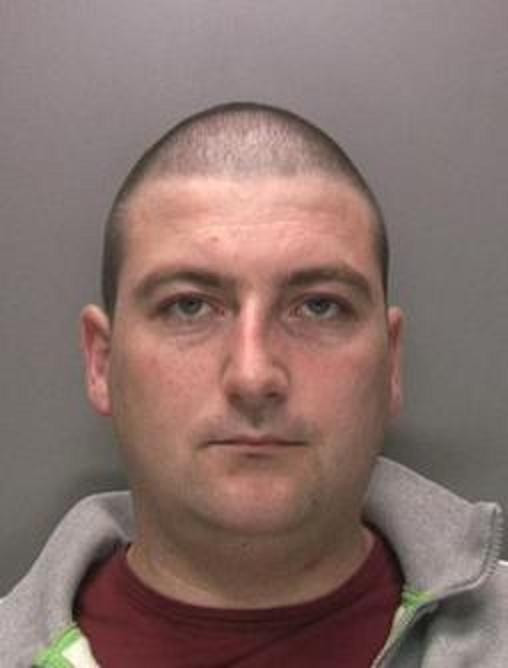 A prison security guard has been held on suspicion of aiding murder suspect John Anslow escape from a prison van.
Anslow, described by police as extremely dangerous, escaped on his way to court when his prison van was ambushed by three masked men.
Police have put up a £10,000 reward for information leading to his capture.
Anslow, also known as Skitz, was facing charges of murdering businessman Richard Deaken.
Police are investigating why he was not taken to court in the highest-security van but was transported with other inmates in a vehicle operated by a private contractor.
En route, three men smashed the windscreen with a sledgehammer and threatened security staff with knives to allow Anslow to escape.
Det Insp Jon Marsden of West Mercia Police said: "Three men wearing balaclavas, two of whom were carrying sledgehammers, got out of a silver Volkswagen Scirocco and smashed the windscreen and driver's window of the GEO Amey prison escort van.
"The van driver was punched but no serious injuries were sustained by escort staff. There were two other prisoners in the van at the time, neither of whom were released."
Anslow was described as white, 5ft 10inches, of medium build with short, straight, brown hair.