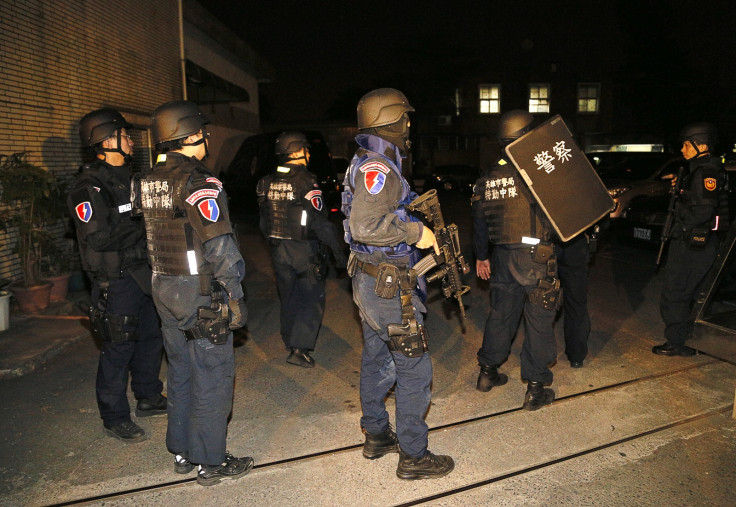 Six inmates who attempted to escape from one of Taiwan's biggest prison ended killing themselves following a 14-hour stand-off with authorities.
The inmates had seized weapons and had taken a warden and a guard hostage at the Kaohsiung prison and requested for a getaway car.
Officials instead brought in a well-known gang leader to convince the six prisoners to surrender.
Their attempt to escape was thwarted by police gunfire and eventually both the hostages were released.
Following this, the prisoners killed themselves said the police, but did not release any evidence to support their claim.
The prisoners were all convicted of murder, drug-related offences, burglary and a range of other crimes.
They were protesting against their sentences, low wages, alleged mistreatment and unfair trials, said the Taiwanese Central News Agency.
On Wednesday, the six prisoners had feigned illness to lure two guards and took them hostage.
Using the guards, they stole four rifles, six handguns and 200 bullets from the prison's weapons cache.
The leader of the group was Cheng Li-te, a member of the United Bamboo, one of Taiwan's most powerful triad organised crime gangs.
Cheng was protesting preferential treatment for former Taiwanese President Chen Shui-bian who had been given medical parole after 20 years in jail for money laundering.
Drug offences and increasing convictions have been crowding Taiwan's prisons. With no public support to build new prisons, this has become a problem with inmates pitching in to do prison work at its facilities.