British Army organises major Western European cyber warfare exercise
Involving 34 teams from 11 countries, the largest Western Europe-led cyber warfare exercise took place back in February.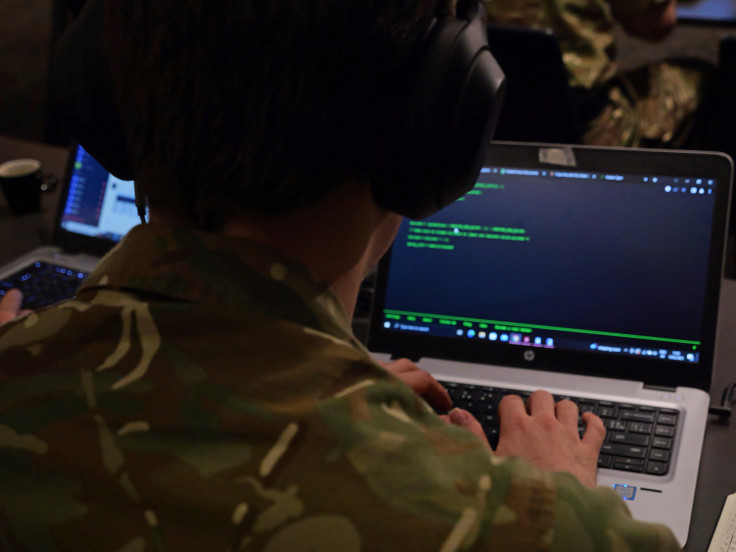 In recent news, NATO exercises in eastern Europe have reflected ongoing geopolitical tensions between the West and Russia which escalated following Putin's invasion of Ukraine in February 2022.
In May this year over 1,500 British troops were involved in "Exercise Spring Storm" which involved over 14,000 personnel across 11 NATO member-states.
However, in today's world international security does not just pertain to traditional threats from land, sea, and air. Governments are also concerned with their capabilities in cyberspace and their ability to engage in cyber warfare.
In the words of British Defence Secretary Ben Wallace: "The modern battlefield is evolving at an unprecedented pace." That means military personnel must be trained to recognise and adapt to cyber threats swiftly and effectively.
According to the Integrated Review Refresh 2023 (IR2023), alongside conventional, nuclear and space forces, cyber forces are also key to Britain's ability to deter adversaries from engaging in war. This means work must be done to "maintain our edge" as an international force in the domain of cyberspace.
Colonel Ian Hargreaves, Chair of the Army Cyber Association, has also underlined this point. He emphasised the need to innovate to "stay ahead of those that would wish us harm".
In order to keep up to date with the fast evolving battlefield, back in February this year the largest Western Europe-led cyber warfare exercise took place in Tallinn, Estonia.
Referred to as Defence Cyber Marvel 2 (DCM2), the exercise was organised by British army cyber specialists and created the opportunity for the Armed Forces to develop their capabilities in "the cyber and electromagnetic domain".
The exercise was run as a seven-day competition with teams from multiple nation-states seeking to respond as effectively and quickly as possible. More broadly, organised by the Army Cyber Association, the Defence Cyber Marvel occurs annually, with defense, government, foreign, and industry teams competing with each other to demonstrate and practice their cyber capabilities.
Over 750 cyber specialists were trained for 12 months to prepare for DCM2. 11 countries participated from across the world, "including India, Italy, Ghana, Japan, US, Ukraine, Kenya, and Oman". Just under 900 British Army, Royal Navy and RAF personnel took part during the exercise.
According to the IR2023 policy paper, because the digital world is very much a globalised one, working through international partnerships is "a vital component of cyber resilience". Moreover, the involvement of multiple armed forces from different nation-states created the opportunity for the sharing of information on "learning and best practice".
So what did the exercises entail? Teams responded to both "common and complex simulated cyber threats". These included cyber attacks on "networks, industry control systems and unmanned robotic systems".
Crucially, the simulations mirrored Russian tactics used against Ukraine at the start of the war back in March 2022. Russia is not the only concern of Western allies. China has been revealed to be developing advanced cyber weapons intended to take control of its adversary's satellites.
In the long term, staying ahead in a security domain like cyberspace requires developing and nurturing new capabilities amongst military personnel. Accordingly, Britain's Ministry of Defence has referred to the Defence Cyber Academy and the Cyber Aptitude Assessment as measures taken to "identify and foster talent".

The Defence Cyber Academy was announced in September last year by the Defense Secretary. It was launched later in October by the Commander of UK Strategic Command, General Sir Jim Hockenhull. The academy will also benefit Britain's international partners, facilitating the exchange of "knowledge and ideas in cyberspace operations".

The Defence Cyber Aptitude Test (DCAT) was designed by the Ministry of Defence in collaboration with IBM. Its purpose is to identify those with a flare for work in the cyber domain. The test does not measure prior technical knowledge. Instead, it presents challenges that measure a range of cognitive capabilities.

© Copyright IBTimes 2023. All rights reserved.