China looks to build to a tech innovative future with the development of Xiongan New Area
The new city being developed is located in north China's Hebei Province and the establishment of the 1770 square-kilometre site was announced back in 2017.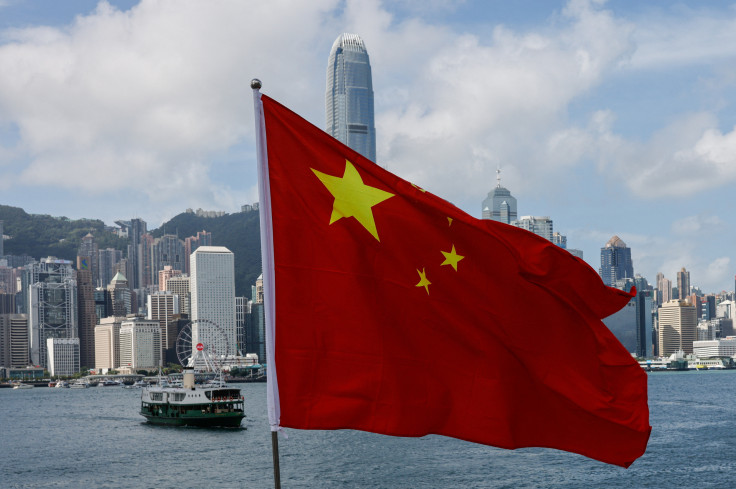 China is one of the most influential and advanced nations in the world and one of their ambitious projects currently being attended to is the development of Xiongan New Area. The new city being developed is located in north China's Hebei Province and the establishment of the 1770 square-kilometre site was announced back in 2017.
The promising signs for this futuristic city have come from the creation of modern neighbourhood compounds, many skyscraper buildings being under construction and newly built asphalt roads for driverless buses to crisscross over. The highly advanced tech infrastructure and modernisation within Xiongan shall make it a hub for high-level innovation.
The reason for Xiongan's establishment was so that there would be less pressure placed on the capital city, Beijing, plus the Jingjinji Metropolitan Region, consisting of Hebei, Tianjin and Beijing, which could ideally function collectively as a development hub. The new city will be located 105 kilometres from both Beijing and Tianjin and is expected to be in the same vein as the Shanghai Pudong New Area and the Shenzhen Special Economic Zone.
The developing city was visited by Chinese President, Xi Jinping on Wednesday, May 10th so he could observe the current state of the site and its progress. President Jinping was satisfied with the progress but made it clear that efforts should still be stepped up in order for the city to accommodate innovation, low carbon development, high levels of digitization and a welcoming residential environment.
Premier Li Keqiang is in alliance with President Jinping that China should continue to have self-reliance on science and technology and push harder on it so that the nation succeeds as a global tech force.
President Jinping first stopped to have a look at the very first major infrastructure project on the site, Xiongan Railway Station. The intercity railway opened in December 2020 and it has made an ideal impact as the travel time from Beijing West Railway Station to Xiongan has been reduced from roughly an hour and a half down to approximately 50 minutes.
The President also visited a residential community that houses more than 5,000 relocated residents and made it clear how crucial it is for the residents to have a sufficient life and be happy with their jobs. This is because he believes equality is necessary in a city built for the people as both pleasure and business have to be accounted for.
Additionally, he visited the Xiongan Hall of the Xiongan Convention and Exhibition Center. This visit to the new city by President Jinping is his third to the site as he first came to inspect the development back in February 2017 and then also in January 2019.
Technological and scientific innovation seems to be the focus of the development in Xiongan with everything set to be digital and building towards a modern future. This includes the digital roads, which will be 153 kilometres long and will include lamp poles with sensors to monitor vehicle activity and help deal with traffic jams.
The transportation network has been earmarked as an area where efficiency levels must be raised. In order for this to happen, vehicles will be able to recognise traffic lights and road signs in addition to being able to slow down or stop completely.
Chairman of the China Highway and Transportation Society, Weng Mengyong, spoke on the impact which Xiongan could have. He stated: "The construction of the smart city ... has set an example for the planning and management of future cities."
Since the establishment plan six years ago regarding Xiongan New Area, $74 billion of investment has been completed on the site. More work is set to commence in Xiongan in order to match President Jinping's overall vision for "a fertile ground for innovation and business ventures."
Xiongan will ideally be a city for the people and Hebei Xiongan Urban Construction Co. employee, Zhao Can, has moved to Xiongan with his wife as he looks to build a quality life there. Zhao Can spoke glowingly about the new city, commenting: "Xiongan is a young city with great potential."
The friendly public services, favourable policies and green living environment have convinced many young people such as Zhao Can to move to Xiongan as the area appears to have a bright and promising future ahead.
Cong Yi, dean of the School of Marxism at Tianjin University of Finance and Economics, spoke on how Xiongan New Area will navigate its way to a successful future. He stated: "A complete and scientific plan goes first, followed by a whole-of-nation system to support innovative moves. The city is born to be a base for homegrown technological breakthroughs."
Yi also added that Xiongan New Area, "not only mirrors where China's economic strength is rooted but also will play an exemplary role in the world, showcasing that the Chinese way of modernization is not purely driven by economic growth, but rather is an all-rounded development model."
Elsewhere, concerns are growing amongst Western nations over Chinese-owned social media app, TikTok, with the fear of user data potentially making its way to the Chinese government. Due to security concerns, Britain has banned access to TikTok on government devices, with many other Western countries having already done so.
© Copyright IBTimes 2023. All rights reserved.