British Army's ability to fight undermined by rampant STDs
Medics describe it as a 'worrying' spread of sexual diseases with more than 12,000 service members affected.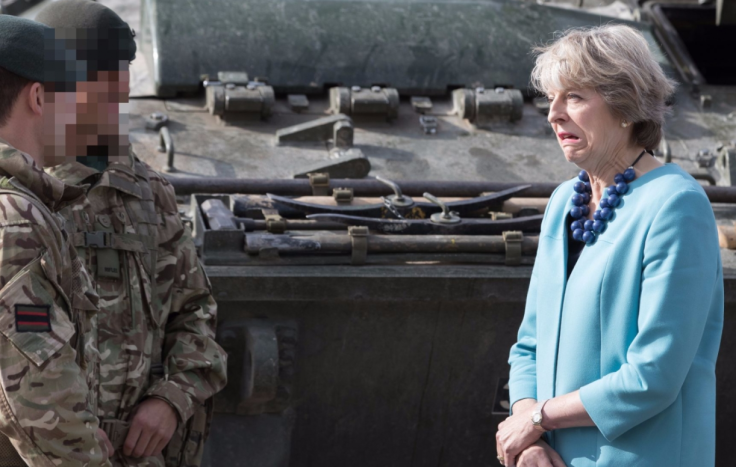 Nearly one in ten British troops have contracted a sexually transmitted disease (STD), new figures reveal.
Almost 12,000 troops of an armed forces strength of 140,000 have been diagnosed with one form of STD or another in the last five years, highlighting widespread infections caused by unprotected sex within the armed forces.
The figures, acquired by the Daily Star via a Freedom of Information request, showed that the Army had the highest instances of cases with 7,386 soldiers affected, while the Navy followed with 2,383 and the Royal Air Force with 1,912.
Of the 11,681 total cases, men dominated the outbreak rate with women making up for less than 10% of the figures with 1,082 instances. Actual figures are believed to be much higher than reported.
Many of the diseases leaving troops unable to be deployed abroad or undertake certain exercises.
"STDs have always been a problem with troops, but in this day and age we had hoped that the safe sex message was getting through," senior Army medic, who was not named, told the Daily Star. "These figures are a real worry.
"We have an increasing number of troops with all three services testing positive for HIV and that is career ending.
"We have troops with untreatable gonorrhoea and other STDs which can have a severe effect on a soldier's health. Troops with serious STDs can't deploy on operations or take part in arduous training.
"But these figures could be the tip of the iceberg. Many troops will go to NHS clinics if they believe they have an STD and that will not appear on their military medical records."
According to the figures, there were 150 cases of untreatable gonorrhoea and syphilis. There were also 140 cases of HIV; 4,690 cases of Chlamydia; 1,467 cases of genital herpes; 2,267 cases of genital warts; and 163 cases of hepatitis B and C.
An Ministry of Defence spokesman told IBTimes UK: "The number of military personnel with a sexually transmitted disease is comparable with the general population. Sexual health awareness is promoted to personnel through a variety of channels."
In the UK, there are roughly 435,000 new STD diagnoses every year. The UK population between the ages of 20 and 39 was 16,924,000, according to the last census carried out in 2011.
© Copyright IBTimes 2023. All rights reserved.