British astronaut Tim Peake tweets selfie of first spacewalk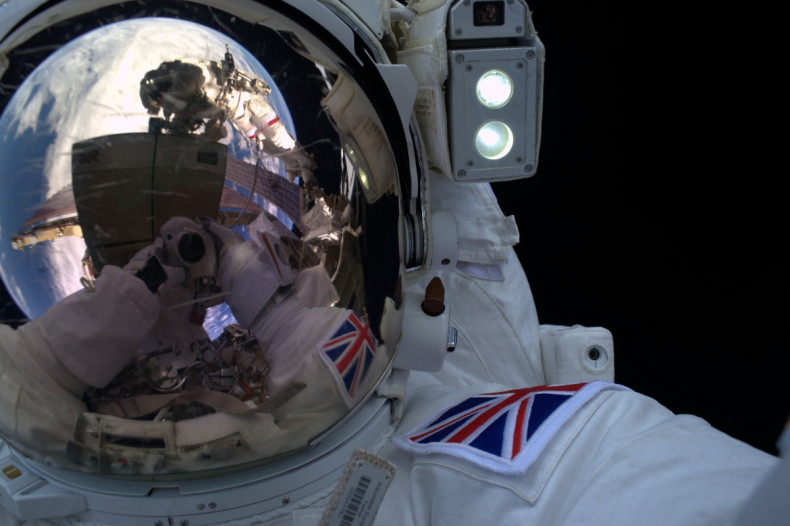 UK astronaut Major Tim Peake has posted a 'space selfie' to his Twitter account sending the geek community into near-Earth orbit. The portrait was taken during his spacewalk outside the International Space Station (ISS) yesterday (15 January) that was dramatically cut short by water gathering in his colleague's helmet.
Peake and US astronaut Col Tim Kopra were outside the station for four hours and 43 minutes, but their adventure was cut short as water was spotted in Kopra's helmet. The pair had replaced an electrical box connected to the station's solar panels and were withdrawn due to safety concerns.
Speaking on Twitter, Peake said: "Today's exhilarating #spacewalk will be etched in my memory forever – quite an incredible feeling!" The tweet includes a picture of the astronaut that shows the reflection of the camera in his mirrored helmet visor.
A further tweet thanked their ground control team for their help. It said: "Wrapping up today's spacewalk activities. Huge thanks to the ground teams who make it all possible and keep us safe out there – you guys rock!"
Nasa said on its blog: "Astronauts Tim Kopra and Tim Peake ended their spacewalk at 12:31pm EST with the repressurisation of the US Quest airlock, following an early termination of the spacewalk after Kopra reported a small water bubble had formed inside his helmet."
The space agency confirmed that the crew was "never in any danger" and that the two astronauts had returned to the airlock "in an orderly fashion".
The two astronauts replaced a failed voltage regulator that caused a loss of power to one of the station's eight power channels last November. Peake is the first British ESA astronaut to visit the ISS and to complete a spacewalk. It was Kopra's third spacewalk.
Peake travelled to ISS on 15 December. He is expected to stay on board for six months.