Western sanctions against Iran are having a devastating effect but an exclusive investigation by IBTimes UK reveals that banks and the government are failing British firms that have had previous, legitimate dealings with the country.
An IBTimes UK investigation can reveal that western sanctions on Iran are actually crippling UK businesses acting within the rules of the law.
British banks have been cancelling the accounts of small businesses which have or have had legitimate business involving Iran for fear of repercussion from the US
Banks are accused of breaking the Equality Act by closing the accounts of British citizens of Iranian heritage
The government has been accused of "killing" one of Leicester's biggest employers having failed to advise it correctly on an export contract with Iran
The US is accused of "clearing the competition" from the Iranian market, as it prepares its own companies for re-entry to the world's 17<sup>th largest consumer market.
Graham Barber's daughter runs a business selling carpets in the south of England. Some of the rugs come from Pakistan, others from Morocco. More and more these days, the rugs come from Afghanistan. "It's a fashion business, tastes change," Barber, who is the general manager, told IBTimes UK.
The oldest known Persian carpet dates back to 500BC. The industry goes hand in hand with Iranian culture – but the rugs can be purchased anywhere in the world.
A few months ago, Barber's daughter visited the Domotex carpet expo in Hanover, Germany. She ordered some rugs from India and some from Afghanistan, but also a Persian rug, from a vendor based in Hamburg.
Weeks later, the company had its bank accounts closed, without, allegedly, any explanation from HSBC.
"I tried to make payments for four rugs. Nothing happened with the payment for the Iranian goods. I kept chasing the relationship manager from HSBC, but nothing happened. I got more and more cross and he eventually stopped replying to my emails," claims Barber.
He said he lodged a complaint with HSBC – with whom he has personally banked for more than 60 years, and with whom the business has held an account for 25 years. One month later, he claimed that he received a reply telling him that the payment had been cancelled, but offering no explanation as to why.
IBTimes UK contacted HSBC about Barber's claims and a spokesperson said: "I am afraid we do not discuss customers, or confirm whether a particular business is a customer."
Shortly afterwards, Barber said another letter arrived saying that "following a full review, all your accounts will need to be closed".
Barber's MP, Tim Yeo, wrote to the HSBC chairman to request an explanation. He received the following response from Antonio Simoes, head of UK and retail banking wealth management Europe:
"I appreciate the decision to end our banking relationship will have come as a disappointment. Decisions are not taken lightly but only after a great deal of consideration.
"We have therefore exercised our rights under our business banking terms and conditions to request that the company makes alternative banking relations."
Again, Barber claimed he never received an explanation but infers that "it was because we bought Iranian goods from Hamburg".
Barber had to transfer a five-figure sum from his own bank account into the business to pay the VAT bill and his staff's wages.
In May, he received a letter from Andrea Leadsom (seen by IBTimes UK), the City minister, assuring him that he had contravened no sanctions.
The letter read: "There are no legal restrictions on selling Iranian goods in the UK... EU banks can accept payments involving Iranian persons or entities, provided they have followed the correct notification" but "the government cannot force banks to offer financial services to specific customers, nor can we directly encourage banks to do so".
Graham Barber's story is shocking but sadly not unique.
Barber is one of the only people willing to go on record about their firms being devastated by these alleged banking practices for fear of repercussions from their current lenders.
Other firms have revealed similar stories in private to IBTimes UK.
'Unofficial Banking Boycott'
An 'unofficial banking boycott' is strangling innocent business owners on these shores because banks – which are alleged to have broken US sanctions in the past – fear repercussions if the Office of Foreign Assets Control (OFAC) suspects any involvement in Iranian business.
Banks have paid hundreds of millions of dollars in "settlements" to OFAC in recent years for breaches of US sanctions.
In October 2012, OFAC announced "a $132mn agreement with Standard Chartered to settle its potential liability for apparent violations of US sanctions".
One month later, it announced that it had reached a "landmark" settlement worth $1.9bn with HSBC, which was found to be "in violation of the Bank Secrecy Act and US sanctions".
"These banks are known collectively as the 'strip club banks' because they stripped out, allegedly, references to US dollar payments involving Iran and allowed those payments to be processed," says Nigel Kushner, CEO of W Legal, a law firm specialising in international trade.
"US dollars transaction can trigger the application of US sanctions law, regardless of no other US elements involved, as US dollar denominated transactions would generally go through a US person bank or other US financial intermediary," Aline Doussin, a trade lawyer at DLA Piper explains to IBTimes UK.
In other words, because the transaction is processed in US currency, it is subjected to US sanctions.
It's a common view that the unofficial banking boycott hitting UK businesses is a direct result of UK banks fearing prosecution in the US – whether or not there is a US dollar element to the transaction.
In the case of Graham Barber's company, no US dollars were involved.
On the Brink of Collapse
A UK businesswoman of Iranian descent told IBTimes UK of her fears that the banks' hard-line approach was going to put her out of business.
The woman started a business in 2005 forwarding freight and cargo to Iran – everything from medical goods, to pharmaceuticals to electrical wares. She did not wish to be named because she is currently trying to secure a new bank account for her company,
In 2011 when further sanctions came in, she decided to stop business with Iran since the UK firms she shipped goods for were also afraid of being sanctioned. This is despite the fact that humanitarian goods – such as medication – are exempt from sanctions.
It was at this stage that banks started shutting down her accounts. She thinks this is because of her past trading relationship with Iran. To reiterate, she has broken no laws.
"Most of the goods were for human use... medication, stuff that's really urgent. The type of goods aren't illegal, they're all okay. The end user in Iran is okay. But they [the banks] don't want to take the risk. If they're trading with the US, they're immediately scared."
Without any explanation, our source has had a series of UK bank accounts shutdown, putting a company, which employs 20 people and which at its peak was turning over £1.5m a year, on the verge of bankruptcy.
Currently, she has no bank account and is struggling to make payments for salaries and tax.
"The banks have shut down our accounts. I've never made anyone redundant, paid a hell of a lot of tax to the government every single year and made a really good profit every year and now the US has just knocked us down," she says, in reference to what she also perceives to be undue US influence in the UK's banking sector.
One major UK bank, she says, initially gave her two months' notice to sort out alternative banking arrangements. But after four weeks, immediately took all access – on the day her staff were due to receive their wages. She spent £10,000 on a lawyer in an effort to retrieve £100,000 which was locked in another bank account.
"It's not just sanctions ruining the company, the banks make it even more difficult. The banks here are scared, I think the government should do something about it. I always think Britain has such history, but it's doing nothing."
Breaching the Equality Act?
Emma Nawaz is the owner of Blackstone Solicitors in Cheshire. She represents a number of clients of Iranian descent, some of whom have business dealings with Iran.
"In total we have about 40 cases of bank accounts being closed down. About 30 are based on the same fact that they are of Iranian heritage. All of those are employees of a business owned by a British citizen of Iranian heritage. All employees in the business were served notice of closure of their accounts."
She says this behaviour is replicated across all of the high street banks and that only Lloyds is "absolutely adamant" that it was nothing to do with ethnicity. The others, she says, freely admitted it.
While banks can legally close down any account they wish, Nawaz thinks this case breaches the Equality Act.
"We say it contravenes the Equality Act, we have the Equality Commission's support. It's a breach of basic human rights. How could any individual function in a society as advanced as England without a bank account? It's crippling small businesses enough without the financial burden of legal fees," she says.
Again, IBTimes UK contacted six banks – Barclays, HSBC, Lloyds, Metro Bank, RBS and Standard Chartered- none of which offered any comment on potential breaches of the Equality Act, or on any area covered in this story.
The only response came from an RBS spokesperson, who issued the statement: 'We review customer relationships individually taking into account their own merits, our internal policies and regulatory responsibilities. As such we are unable to comment on these specific questions."
HM Treasury was also contacted, but again, declined to respond.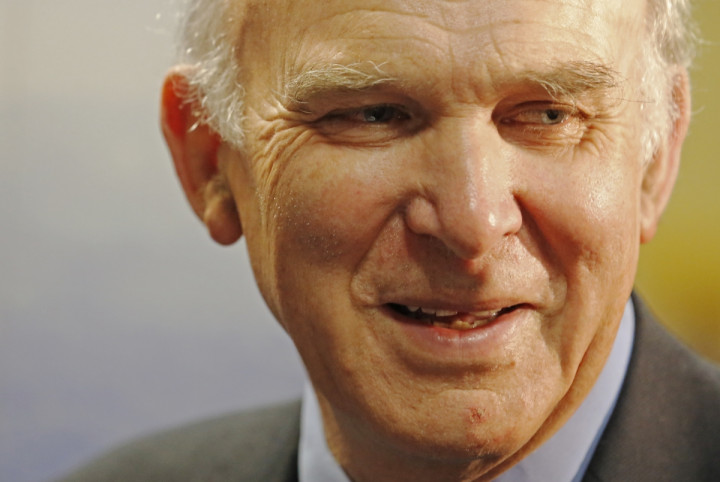 Failed by Government
The impact of Iranian sanctions extends far beyond the banking boycott. The most severely impacted business encountered in researching this article blames its situation on the government's approach to sanctions.
H Beesley Ltd closed its doors for the last time in 2011. The company, a maker of components for gas turbines, had been grown from "15 people in a backstreet" to one of Leicester's biggest employers, with 125 staff over two sites, by managing director Richard Clarke.
When he took a £750,000 export order from Iranian company Parto – a member of the Mapna Group – the first thing Clarke did was contact the Department of Business, Innovation and Skills (Bis).
"We asked Bis and they said there was no restrictions on Parto and to go ahead," Richard Callis, who was a 25% shareholder in Beesley, tells IBTimes UK. The company also had the blessing of Siemens: Parto was a licensee of the German company and the parts were for a Siemens turbine.
Throughout the manufacturing process, Beesley was in touch with the government, before BIS eventually referred Clarke to its website, telling him to keep abreast of any changes to sanctions restrictions online.
Four orders were delivered to Parto, but the fifth was intercepted by export control at Heathrow Airport.
"We told them the bits were for a gas turbine and that we knew where they fit in and what they were," Callis says. "We went for appeal and while we were going through the appeal, Bis updated the website to include Mapna Group."
In other words, the export contract was undertaken before the counterparty was sanctioned. Nothing had changed with regard the parts Beesley were supplying.
Callis says the business was hopeful the government would look after the business. "There aren't many firms that can stand a £750,000 drop off," he says.
It was only three years after Beesley's order was intercepted that Siemens announced it would ramp down its business in Iran. It was permitted to continue to honour existing contracts.
Callis claims that in a meeting with David Smith, director of Bis, in London, he and Clarke were asked if they had a lawyer. They replied that they didn't, because they didn't feel there was the requirement for one. Smith is alleged to have replied: "Good, because you'd run out of money before we'd run out of excuses."
According to Callis, Beesley requested minutes from the meeting, but they never came.
Some months later, the men travelled from Leicester together for another meeting with Bis, having received an email saying there was "a plan in place [Callis's words]".
By this stage, Clarke – who suffered from a rare genetic illness called ochronosis – had become extremely ill and was, says Callis, on the "strongest painkillers that can be taken orally".
When he and I got there, we were shown into a lift, then into a conference room. Richard pushed his wheelchair up to the desk and was just reaching down and unclipping the footrest so he could put his feet on the floor. The minister Ian Lucas (former Labour Party trade minister) came in and said he was giving Beesley no support, and walked straight back out again. Richard hadn't finished unclipping his feet by the time the minister had gone.
Within weeks, Beesley had been placed in administration and was eventually bought out by Bromford Holdings, a Birmingham company.
The case was investigated by the Parliamentary Ombudsman in 2012, in what was the last chance for the men to salvage something of H Beesley. The Ombudsman ruled that Bis and its minister and director hadn't acted in an untoward manner.
Sadly, Clarke died last year.
"It finished Clarke financially," says Callis. "We believed for a long time that they would give us some kind of financial support. Right up to us going to London for the second time, HMRC had been told there was a plan in place and so had our bank. We deserve some recompense from the government."
At the time, Alan Duncan, a Conservative MP who was at the time the shadow secretary for Bis, said: "Every single part of this is wrong. They were in the middle of a contract for which they had permission. That permission was then withdrawn for no good reason. The government has forced this company in administration."
When contacted by IBTimes UK, Bis issued the following statement:
"An investigation by the Parliamentary Ombudsman in 2012 concluded that there was no evidence of maladministration by the department."
For Callis, however, the conclusion is far less cut and dry. "They've got a lot to answer for," he says. "It doesn't matter how many caveats they use, they still played a major part in finishing Beesley."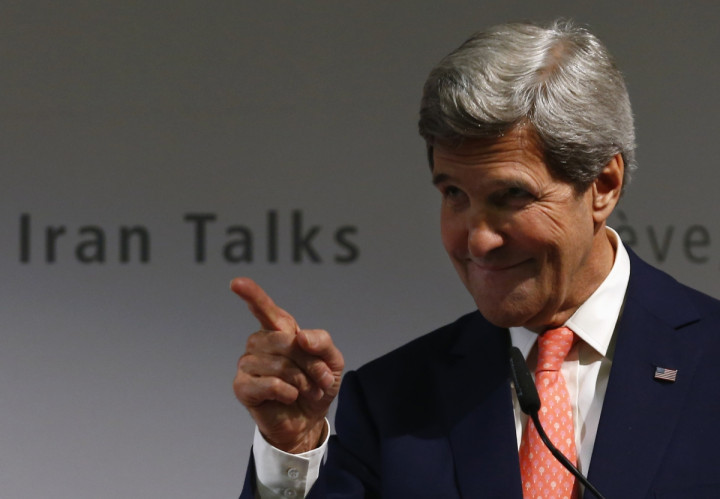 US Stronghold
The words 'confused' and 'fear' crop up time and time again when trawling through the labyrinthine world of international sanctions.
Businesses are confused as to what is and isn't legal. Even when the legality isn't a concern, there is fear over how actions will be interpreted on the other side of the Atlantic.
"It's very difficult to keep abreast, because they [sanctions] change; often on a month-by-month basis. I act for a lot of large companies with robust compliance systems and I almost always find unwitting breaches, they just didn't understand where the lines were drawn," says Kushner.
But as businesses here have been suffering, trade between the US and Iran has been growing.
The Iranian ambassador to Azerbaijan Mohsun Pakayin said in February that bilateral trade had grown from $252.3mn in 2012 to $360mn in 2013.
US banks and companies, says Kushner, are still financing plenty of trade in non-sanctioned areas such as medical supplies and equipment. Yet, the US is effectively frightening banks and companies in the UK from doing the same.
It's a tactic which former foreign secretary Jack Straw has described as "bullying".
The Financial Times reported him as saying recently: "The US corporation, Coca-Cola, is able lawfully to sell its products in Iran and use banking services for remittances by the franchise. A UK corporation in a similar situation would almost certainly find it harder, if not impossible, to obtain such banking services."
One lawyer, who wished not to be named, described it as "the ultimate tactic in protectionism".
Matthew Smith, former director general of the Middle East Association and former COO of HSBC Middle East, tells IBTimesUK: "You can construct an argument to support the view that what's actually happening is that the ground is being cleared for the mass re-entry of US companies. It's a cynic's view, but this is the real world. You just have to look at what happened with Iraq, which was largely put back into the hands of US contractors."
OFAC – the US state department which administers sanctions failed to respond to IBTimes UK's requests for comment in this area.
In May, Hassan Rouhani, the Iranian president, said that a deal between Iran and the west is "very likely" before the 20 July deadline.
If the Iranian market reopens, it could be a huge boon to many British businesses. By that stage, though, many will have struggled alone through years of hardship, without having put a single foot wrong.