A collection of British lenders have allegedly underpaid victims of payment protection insurance compensation by £1bn.
According to a BBC report, citing one 'expert', Lloyds Banking Group, Barclays, MBNA and Capital One customers are likely to have received less than they were entitled to, when claiming for being mis-sold PPI.
The source added that the "shortfall in compensation arises because, although these banks all refunded the premiums on their mis-sold PPI policies plus interest as regulators require, they have been failing correctly to refund additional charges which were triggered by the premiums of the mis-sold PPI policies."
Banks have so far set aside £20bn (€24bn, $33bn) to deal with the scandal since 2011 while Barclays' admin and compensation fund accounts for a fifth of this total.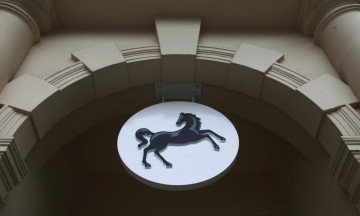 The Financial Conduct Authority said a total of £14.7bn has been paid out so far
PPI was originally designed to provide loan repayment cover, should the customer fall ill, lose their job or have an accident.
However, millions of customers have now submitted complaints stating that that they never wanted or needed the policy in the first place.
Britain's Financial Ombudsman Services said over the last two months that the number of PPI complaints dropped from 266,000 from the first half of last year, but is "still depressingly high."
"Once again, we're seeing big finance trying to get away with minimal effort. If MBNA, Lloyds, Barclays and Capital One still owe customers £1bn, it's not surprising so many Brits are rejecting the arrogance of our city culture," said Charlotte Webster, Campaign Manager at Move Your Money.
"To see groups dragging their feet on compensation payments just illustrates quite how unethical and self-serving some of our biggest institutions are. Millions of people are moving away from old school finance to banks and building societies that actually care about customers, rather than bleeding them dry.
"As the cumbersome wheel of regulation slowly begins to turn, the highest growth areas of finance are now those which are most transparent, such as crowd funding. People just want to know where their money is going. You can find out more about how your bank's performing on our Ethical Scorecard."
What the Banks Say

In response to the BBC report, the banks all "claim to make every effort to pay a correct amount of compensation."

Lloyds Banking Group said: "When a customer lets us know that they may have incurred other costs because of their PPI policy, we will investigate and make an appropriate refund."

Barclays acknowledged that its previous system, which assessed month-by-month whether a PPI premium had triggered a fee, did not fully capture the cumulative effect of fees and charges, as regulators require.

Barclays added that it is introducing an "enhanced" method, which "will enable us to move from a monthly to a cumulative assessment of fees".

MBNA confirmed it currently operates a monthly assessment methodology, which is independently reviewed, but one that excludes most fees and charges: "Because of this, it is not and never has been our practice to refund these fees.

"The last transaction to be applied to the account at the end of the statement period is the PPI premium (i.e. after the over-limit fee has been assessed) and as such, it can never be the PPI transaction that causes an over-limit fee in that statement period."

Capital One: "We aim to pay redress that puts the customer back in the position they would have been in if they had not had PPI."