British Call to Legalise Assisted Suicide for Terminally Ill Condemned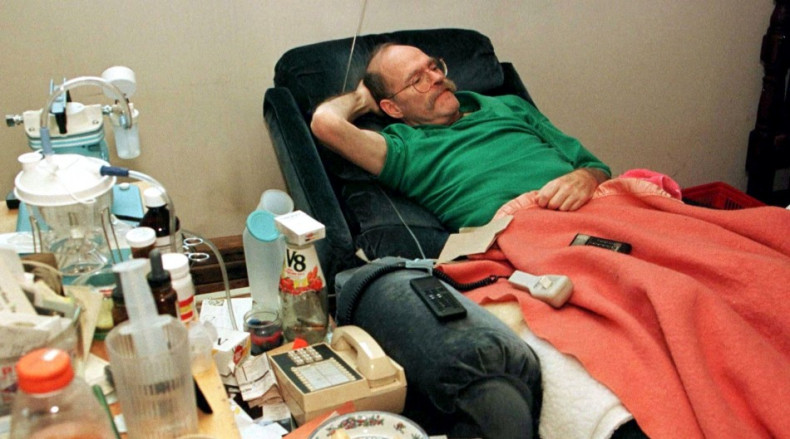 A report into assisted dying in Britain, which claims there is a "strong case" for changing the law to allow those who are terminally ill to die, is biased, say anti-euthanasia campaigners.
The report by the Commission on Assisted Dying also branded the current state of the law on assisted death as "inadequate and incoherent".
The commission was set up and funded by assisted dying advocates Sir Terry Pratchett, the famed author who has Alzheimer's disease, and high street businessman Bernard Lewis.
Dignity in Dying, a group calling for elective death to be legalised, also had a hand in setting up the commission.
"We know that many of the people [who set it up] are the main supporters of assisted suicide and euthanasia. It's being funded by people who back a change in the law," said Alistair Thompson, spokesperson for the group Care Not Killing.
"We feel that it can't be described as impartial.
"It's like going and asking the chief executives of large tobacco companies to advise the health service on whether smoking kills people."
Demos, a left-of-centre think tank, hosted the commission and published its final report.
The organisation said it only accepted the responsibility on "the firm understanding that neither the funders, nor Dignity in Dying, would have any further involvement in the running or outcomes of the commission".
The report took a year to compile, with evidence from 1,300 participants.
Some organisations, including the British Medical Association, refused to take part.
The report suggests that changes should be made to the law to allow terminally ill people to end their lives, provided that they are over the age of 18 and have voluntarily made the choice while in possession of a sound, informed mind.
There were 11 members of the commission, which was chaired by former lord chancellor Lord Falconer.
In 2009, he attempted to make an amendment to the Coroners and Justice Bill, which would have made it legal to accompany someone who is travelling abroad for the purpose of ending their life.
"Lord Falconer, of course, is perfectly free to set up an ad hoc committee to take evidence and make recommendations to Parliament. It is a free country and he has every right to try and influence public policy," said a statement on Care Not Killing's website.
"But it is a trifle disingenuous of him to pretend that a group with such clearly settled prior convictions might bring any impartiality or objectivity to bear on these important issues."