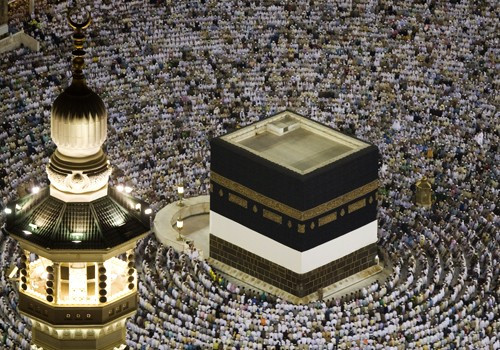 The world's largest exhibition on the Hajj, the pilgrimage to Mecca, is to be staged at the British Museum.
Under the presence of Prince Mohammed bin Nawaf bin Abdulaziz, the Saudi ambassador to the United Kingdom, a Memorandum of Understanding to mark the disclosure of the details of Hajj was signed by Faisal bin Moammar, the General Supervisor for King Abdulaziz Library and Neil McGraw for British Museum.
The exhibition titled, Hajj: Journey To The Heart Of Islam, will run from 26 January to 15 April.
Manuscripts, diaries, historic photographs and contemporary art will be displayed to mark the annual ritual, undertaken by Muslims across the world.
The museum's director, Neil MacGregor, said the Hajj was a cultural phenomenon "that needs to be better understood".
Hajj is a compulsory tradition that every adult Muslim is meant to undertake at least once in their life if they can afford the journey to Saudi Arabia and are physically able.
The exhibition will examine the pilgrim's journey through the desert, the rituals and the destination of Mecca.
It will also feature the work of contemporary Saudi artists such as Ahmed Mater and Shadia Alem.
Mr MacGregor added: "Very beautiful things, supreme works of art, have been made to be sent to Mecca to accompany people, and we'll be looking at some of those objects and they are supreme.
In remarks on the occasion, bin Moammar said it is the first time a private entity offers such brilliant idea: to introduce Hajj to European community'.