A bitter price war has cost British supermarkets more than £500m ($760m, €676m) over the past 12 weeks, data released today has shown.
Figures from Kantar Worldpanel also reveal that the battle between major supermarket groups to retain market share has resulted in an average saving of £20 per household.
Fraser McKevitt, head of retail and consumer insight at Kantar Worldpanel, said: "This is good news for consumers, but many of the country's largest grocers have struggled to enjoy substantial growth, with lower prices taking £532m out of supermarket tills."
Kantar also said that Sainsbury's was the strongest performer among the 'Big Four', which also includes Tesco, Morrisons and Asda, over the past three months, despite a 0.2% fall in sales.
Earlier today, Sainsbury's reported a pre-tax loss of £72m in the year to March 14, its first full-year loss in a decade.
Its share of Britain's grocery market now stands at 16.5%, down 0.1 percentage points on last year.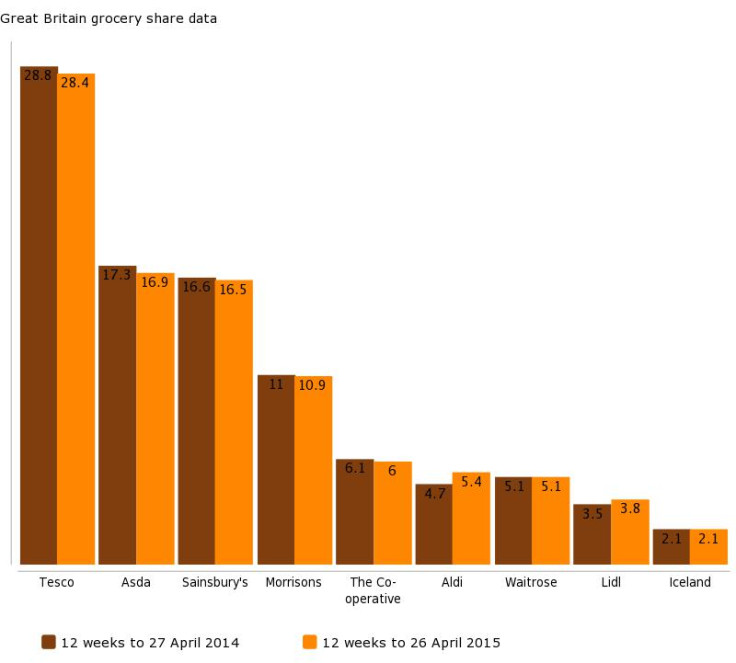 German discounters Aldi and Lidl continue to be the fastest growing retailers, with their market share now standing at 5.4% and 3.8% respectively.
McKevitt added: "While such growth is the envy of the industry it is slower than in recent months, suggesting the discounter momentum is starting to slow a little."
Sales at Morrisons declined by 1.1% on a year ago, while at Tesco they fell back by 1.0%, taking market share to 28.4%, a fall of 0.4 percentage points compared to a year ago.
Apart from the discounters only Waitrose has seen an increase in sales, up 1.5%.