British special forces obliterated an Islamic State (Isis) truck packed full of explosives in Libya after firing a missile at it in an incident earlier this month, it has been reported. The decisive action came after a vehicle, doubling up as a bomb, approached a bridge that leads into the city of Misrata, northwestern Libya.
The incident took place on 12 May and UK forces fired a single missile at the truck, Commander Mohammed Durat, told the Times. He added: "It blew up the suicide truck with a huge explosion, the biggest we have seen yet. Not one of our own forces was killed."
Isis (Daesh)'s attempts to expand in a country with a people-smuggling route across the Mediterranean to Italy are seen as a security risk to Europe. Earlier this month, the five permanent UN Security Council members (Britain, US, France, China and Russia) said they were prepared to arm Libya's internationally recognised government in Tripoli in a bid to counter IS.
Describing the moment the truck rushed ahead, Durat recalled: "Our British friends seemed quite calm about it that day."
Durat, of Misrata's Third Force, said: "My unit works just with the English. I have met with them personally and they have destroyed two suicide vehicles that were targeting my fighters."
Local forces frantically fled from the oncoming vehicle at Shaddadah Bridge, located some 50 miles south of Misrata, when British forces stepped in. It is thought that either the Special Air Service or Special Boat Service fired what is believed to have been a Javelin missile, allowing the Libyans to remobilise.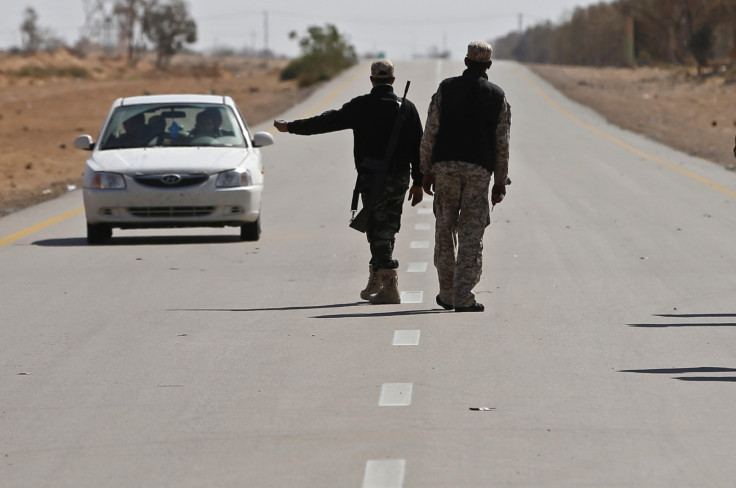 "The Americans and English are working here together helping us," Durat added.
The revelation led to a backlash from MPs, who said that parliament is being sidestepped over Britain's role in the civil war. Lawmakers claimed that special forces were operating in conventional combat capacities to circumvent parliamentary approval.
Shadow Defence Secretary Emily Thornberry said "it is right to have some form of parliamentary scrutiny of the strategy behind those deployments".
Crispin Blunt, chairman of the foreign affairs committee, said: "The convention that we don't comment on special forces operations or seek parliamentary authorisation will be undermined if they are used as conventional forces."
The Ministry of Defence (MoD) does not comment on special forces operations.