Isis in Libya: World powers to supply weapons to UN-backed government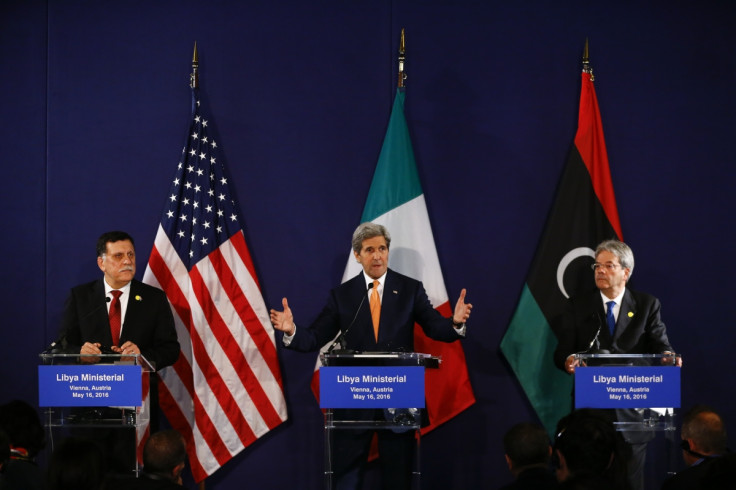 World powers will seek to amend an arms embargo on Libya in order to enable the UN-backed government fight Islamic State (Isis) militants. Representatives from the US and another 19 countries said they were ready to support efforts by Libya's Government of National Accord to secure "lethal weapons" necessary to counter IS (Daesh) and other terrorist groups holding sway in the region.
The decision was taken at a conference in Vienna chaired by US Secretary of State John Kerry and Italian foreign minister Paolo Gentiloni and attended among others, by diplomats from Britain and the other permanent members of the UN Security council.
"The Government of National Accord has voiced its intention to submit appropriate arms embargo exemption requests to the UN Libya Sanctions Committee to procure necessary lethal arms and material to counter UN-designated terrorist groups and to combat Daesh throughout the country," read a communique from the talks, according to AP. "We will fully support these efforts while continuing to reinforce the UN arms embargo."
Libya has been embroiled in fighting since the late dictator Muammar Gaddafi was overthrown in 2011. An international arms embargo was subsequently imposed on the country to ease violence and stop weaponry from falling into the hands of jihadi groups.
Chaos and lawlessness have been exacerbated by the creation of rival governments that created a power vacuum exploited by IS to carve out a safe haven in some coastal areas.
To end Libya's woes, the international community has put its faith in the UN-brokered peace agreement, drawn up in Skhirat, Morroco, in December, which created a new government, the Government of National Accord headed by Fayez al-Seraj.
© Copyright IBTimes 2023. All rights reserved.