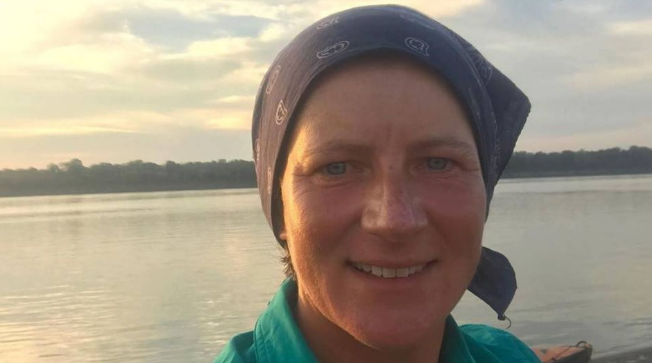 A teenager has been arrested in Brazil in connection with the death of a British woman who had disappeared while kayaking the Amazon.
Emma Kelty, 43, disappeared in an area of the famous river that is notorious for bandits and pirates.
She was six weeks into a 4,000-mile trip along the Amazon and had been tweeting about her trip which was to make its way to the Atlantic Ocean.
Her final Tweet was on 13 September, in which she wrote she had seen "30 to 50 men armed with rifles and arrows in boats".
Her last-known location was about 150 miles (240km) west of the jungle city of Manaus, between the towns of Coari and Codajas. Her kayak was among some of her belongings reportedly found by the Brazilian navy.
The BBC reported that police in Brazil said a teenage boy admitting participating in her murder with six other people.
Olie Hunter Smart, an explorer who completed a similar route in 2015, said Coari was an area known for its danger and he had recently helped her plan the journey.
"The Emma that I met was an incredibly brave and courageous person who lived life to the full. My thoughts go out to her close friends and family at this very sad time," he said according to Sky News.
The former head teacher had undertaken a solo ski trip to the South Pole in January.
She had spoken of the risks she expected to encounter in her epic trip, telling BBC Surrey how the trip would be about "minimising the risk. I'm going to a self-defence course which is going to be tailored to de-arming people, so if I do come across that situation at least I'm prepared for it."
The Foreign Office has said it was "supporting the family of a British woman following her death in Brazil".