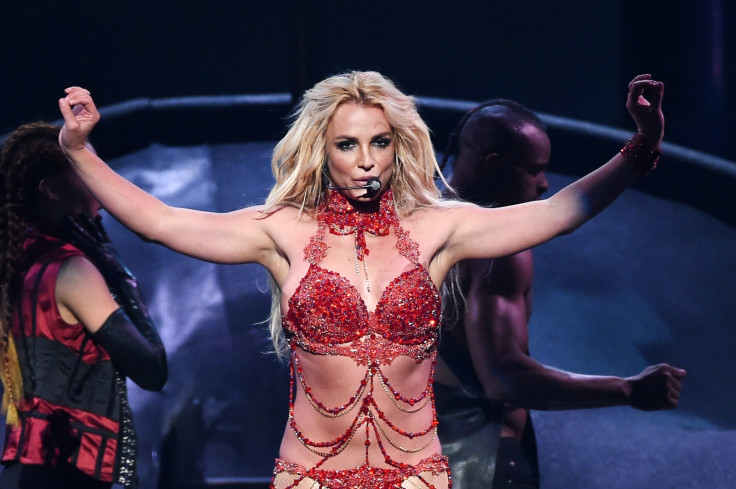 When MTV hosts its annual Video Music Awards, there is more than one reason for fans to look forward to the event. After nearly a decade-long absence, pop legend Britney Spears is all set for a comeback to the coveted stage on Sunday, 28 August.
While much is being speculated about the highly-anticipated performance, the 34-year-old singer has admitted to being "very nervous" ahead of her Sunday show.
"I think there's something in the air at the VMAs. It's like electric. I can't really explain it," Spears said during an interview on Friday revealing her thoughts and feelings before her big comeback to the VMAs.
Spears continued, "Every time I've performed there it's always been one of those really big, nerve-racking experiences and the people that come, those celebrities, are so much fun and different... I still get very nervous."
On Sunday night, the Toxic songstress will take to the VMAs stage to debut her first single Make Me from her newly-released album Glory. Joining Spears for the coveted performance is none other than rapper G-Eazy. While most of the details about the 33rd annual awards have been kept under the wraps, fans are expecting a memorable night.
Britney Spears' iconic MTV VMAs moments
The pop diva first performed on the VMA stage in 1999 alongside NSYNC. She did an entire routine on her 1998 hit Baby One More Time.
In 2001, Spears graced the VMA stage dressed in a green bikini with a snake draped around her shoulders as she performed on I'm a Slave 4 U.
The Womanizer singer shocked her fans in 2003 when she took to the stage on the 20th anniversary of VMAs. While crooning to Like A Virgin with Christina Aguilera, she engaged in a kiss with Madonna.