Pop star Britney Spears is still under the conservatorship of her father, almost 10 years after she battled mental health issues.
According to US law, a conservatorship is a guardian appointed by a judge to manage the financial and/or daily affairs of another due to physical or mental limitations, or old age. Jamie Spears continues to control the Piece Of Me singer's fortune but the musician is said to be "very happy" with the court's decision, say reports.
In 2008, Spears, 35, was placed under a 5150 involuntary psychiatric hold and a judge subsequently permitted her father to manage her finances.
A source told the New York Post's Page Six: "Britney just keeps working and working, and everybody around her gets paid. It's astonishing how hard she works, how well behaved she is now, but she still cannot make decisions about her own finances or personal life without the approval of her conservators," before adding: "[Britney] is in the best place she's ever been."
Previous reports claimed all of Spears' monetary transactions are noted in court documents in order to protect her fortune and Jamie is allegedly paid a $130,000 (£103,000) yearly salary. Earlier in April, it was announced that the Make Me hitmaker will bring her popular Las Vegas residency to an end in December after a four-year run.
Fans should not mourn the Piece Of Me residency just yet as an insider suggests Spears could return to Sin City one day, stating: "It's definitely not the end of her onstage. She will be back. As long as they play it smart, there's money to be made. Yes, she's still under the conservatorship, but she's happy because everything is taken care of for her. She's in a Britney bubble. She's healthy, she just celebrated another year of sobriety, and she's dating a handsome guy, model and personal trainer Sam Ashgari."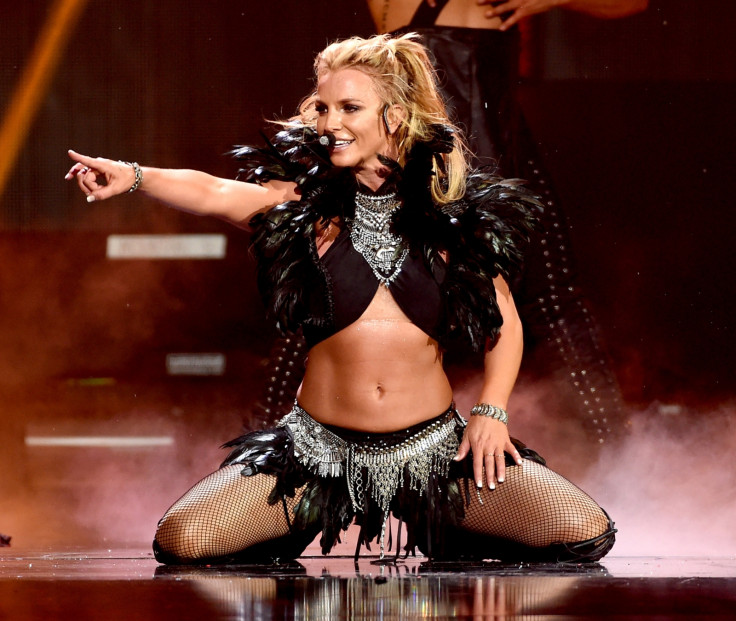 One other alleged friend of Spears described the pop star as a "walking zombie", claiming she is simply a money-making machine for those in her inner-circle. However, the pop star's rep slams these claims, arguing: "This is not accurate. She is great... has shows in Asia and Tel Aviv coming up and is very happy."
Spears briefly addressed the conservatorship during an appearance on The Jonathan Ross Show in 2016 and explained how she took control of creative decisions for her latest album Glory because other areas of her life are spearheaded by others. The Toxic singer told Ross: "Okay, so I have this conservatorship. I've been under this conservatorship for three years and I felt like a lot of decisions were made for me, so I wanted [Glory] to be my baby and I've been really strategic about it."
Once returning from her current holiday in Hawaii, Spears will resume her Las Vegas residency at The Axis at Planet Hollywood on 3 May.
Watch Britney Spears' Make Me music video: