Britons Who Fled Gaza Have 72 Hours To Leave Egypt
While the assault on Gaza continues, British nationals who have been evacuated to Egypt have been pushed to acquire valid UK visas within three days for family members.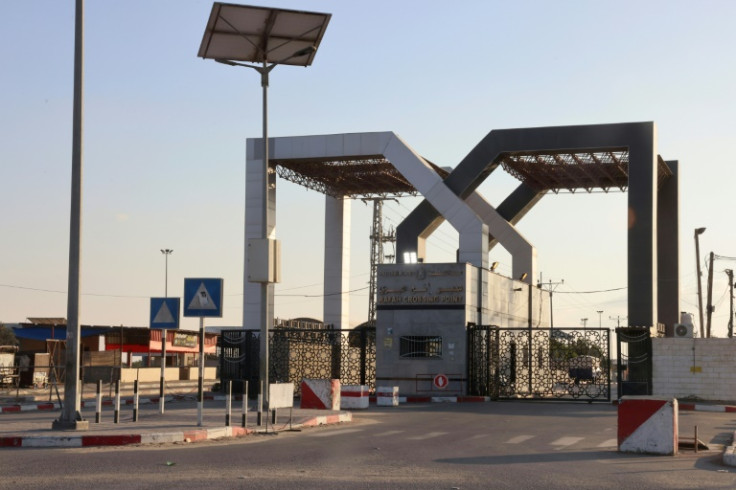 British nationals who have been allowed to flee the Gaza Strip through the Rafah crossing have been given just three days until they must leave Egypt.
Hundreds of Britons, including their family members, have arrived in Egypt after the Rafah crossing was opened to foreign passport holders and injured persons.
Family members who are not citizens of the UK have been left with a small window to acquire a valid UK visa.
A British family visa application usually takes up to six months to process if they are submitted outside of the UK.
According to visa experts, applications that are made outside of the UK cost around £1,846.
In a statement, the Foreign, Commonwealth and Development Office (FCDO) reported: "We remain in contact with British nationals in the region to provide them with the latest information."
The UN has estimated that there could be as many as 300,000 internally displaced people trapped in northern Gaza, which was once home to more than two million people.
According to the Hamas-run Health Ministry in Gaza, more than 10,000 people, almost half are children, have been killed in airstrikes conducted by the Israeli Defence Force (IDF).
Some 600 American nationals are also believed to be trapped inside the besieged enclave, amid Israel's assault on the proscribed terrorist group, Hamas.
Like other foreign passport holders, the first group of Americans were allowed to move through the Rafah crossing when it first opened on Wednesday 1 November.
A list published on Friday 3 November, that announced the safe evacuation of citizens, included the names of 90 British passport holders.
Another 88 Britons were also named on a list published on Saturday 4 November.
Although the crossing was opened to some civilians at the beginning of November, the Rafah border was closed last weekend.
According to reporters in the Strip, hundreds of people with foreign passports arrived at the crossing in the hope of leaving Gaza and entering Egypt.
The civilians were turned away and were unable to cross.
Sources from the crossing authorities on the Palestinian side told the BBC that people have had their movement restricted until an agreement was made regarding the safety of transferring injured patients.
Before the closure, the civilians who made the crossing were met with security checks as they made their way into Egypt.
There has been no official statement from the Egyptian authorities yet.
In a statement, Oliver Dowden, the Deputy Prime Minister of the UK, announced: "The first thing we are doing is trying to make sure we get the Rafah crossing open again and I'm hopeful we will make progress on that today."
"Secondly, we are seeking to have these temporary pauses to allow humanitarian aid in and to get our people out," he added.
Dowden also said that it was "disappointing" with the closure as it meant that "we couldn't get more out".
Dowden also urged Britons remaining in Gaza to contact the Foreign Office.
Soon after, the Foreign Office released a statement that said: "This continues to be a complex and challenging situation and we are using all diplomatic channels to press for its reopening in coordination with our international partners."
The movement restrictions come after Scottish First Minister Humza Yousaf was reunited with his in-laws in Scotland.
Both Elizabeth and Maged El-Nakla had been trapped in the besieged enclave for almost four weeks after visiting their son and grandchildren.
On X, formerly Twitter, Yousaf said that his in-laws had mixed feelings about their evacuation from the war zone.
In a post, he wrote: "We are of course elated, but my father-in-law said, 'My heart is broken in two, with my mum, son and grandchildren in Gaza.' He then broke down telling me how hard it was saying goodbye to them."
© Copyright IBTimes 2023. All rights reserved.