Broadchurch series three returns to ITV tonight with its highly-anticipated final offering, starring dynamic duo David Tennant and Olivia Colman as DI Alec Hardy and DS Ellie Miller.
Chris Chibnall's hugely popular crime drama – set in a Dorset seaside town – will see the detectives jump straight back into action as they investigate a serious sexual assault.
In tonight's series opener, Miller and Hardy are called to the steps of their own police station in the middle of the night where a woman chillingly stares blankly into the distance. A solitary tear streams down her cheek as it emerges she is catatonic with shock after being raped.
After series two of the show initially didn't go down too well with viewers, series three appears to get off to a promising start, and it may even trump Chibnall's unforgettable first series which put the deceptively tranquil Dorset town on the TV crime thriller map.
Miller and Hardy are circumspect and kind in handling the local farm worker victim, Trish – played by the impressive Julie Hesmondhalgh – through the difficult processes involved in evidence gathering after a sexual assault. Their experience and professionalism ensures she eventually pieces her memory of the attack together.
The bemused and traumatised victim asks the detectives: "Why did he choose me?" as Miller and Hardy anticipate that the worst type of sexual predator is on the loose.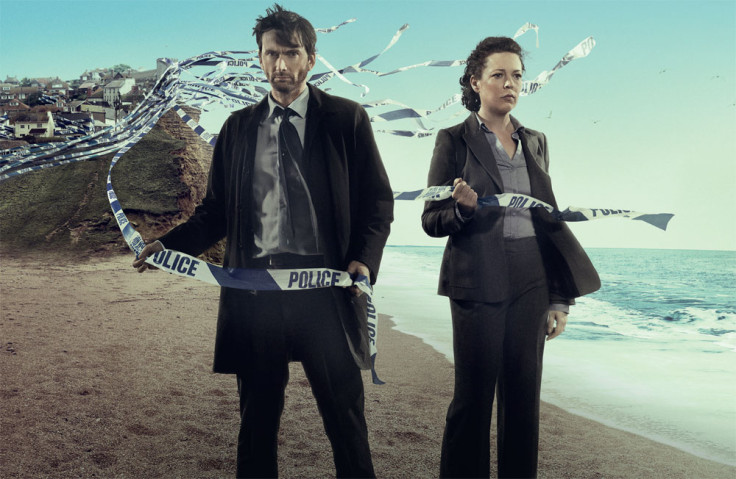 Joining stars of the show Tennant and Colman this series are a bunch of new faces, including Coronation Street actress Hesmondhalgh, Sir Lenny Henry, Roy Hudd, Georgina Campbell, Sarah Parish, Charlie Higson and Mark Bazeley.
Chibnall, the show's creator, told The Telegraph of the sexual violence storyline: "As a programme-maker, you've got a responsibility to examine your choices and how they play in the wider world. Does [violence against women] need to be shown? It's difficult for me to speak about other shows, but I hope Broadchurch offers a thoughtful, compassionate, detailed, well-researched depiction of the emotional complexities of it. It's not there as a plot device."
Broadchurch returns tonight (27 February) at 9pm on ITV.