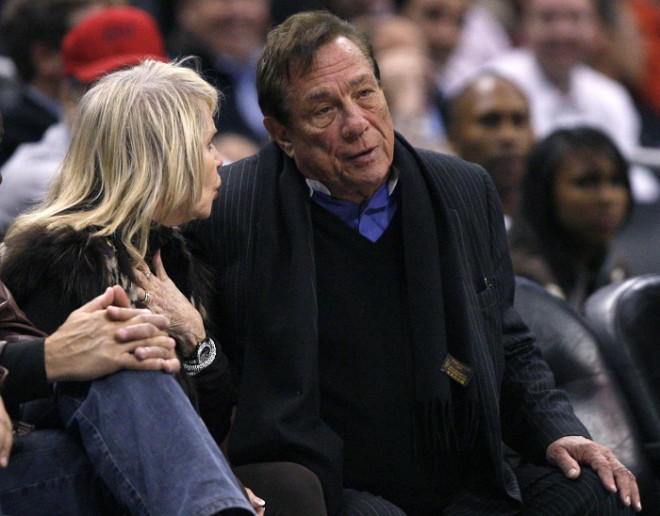 American brothel owner Dennis Hof has banned LA Clippers owner Donald Sterling from visiting his Nevada sex clubs out of respect for the African-American prostitutes who work there.
Sterling was the focus of a public outcry in the US last week, after he was allegedly recorded making racist remarks in a conversation with girlfriend V. Stiviano.
In the recording obtained by TMZ, Sterling is allegedly heard telling his girlfriend not bring black men to basketball games or post photographs on her Instagram account associating herself with black people.
The sports mogul has been banned from the National Basketball Association (NBA) for life and will have to pay a $2.5 million fine for his "deeply offensive and harmful" remarks.
Hof, who owns the Bunny Ranch brothel near Carson City, Nevada, has also banned Sterling from the premises which is reportedly frequented by many NBA players.
"A lot of NBA players come here to party. Out of respect to them, we have banned Sterling from coming here," Hof told The Huffington Post.
The entrepreneur who has a net worth of $20 million, said he wanted to protect his African-American staff, who were distressed by his offensive comments.
"At any given time, 20 to 23 per cent of the prostitutes here are African-American," he explained."And they're smoking hot. Some of them were crying this morning, so we're doing this for them as well. We don't need racists or bigots at the Bunny Ranch."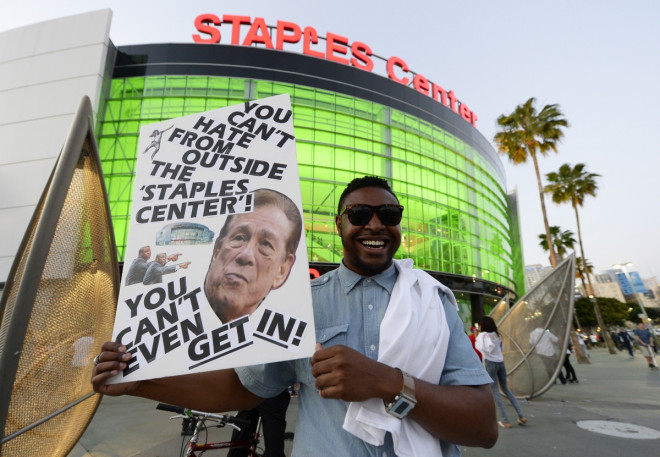 Donald Trump waded into the public debate about Sterling describing his comments as despicable and adding that he believes the sports mogul was set up.
"He got set up by a very, very bad girlfriend, let's face it. She's called 'the girlfriend from hell.' What he said was terrible and despicable and a very strong action is going to be taken. I don't know what you do, it's so bad. She was baiting him and she's a terrible human being and he gave horrible answers and disgusting answers."
A number of NBA personalities, including Michael Jordan, LeBron James and Magic Johnson, have also condemned Sterling for his comments.
The National Basketball Association banned Los Angeles Clippers owner Donald Sterling from the game for life on Tuesday and fined him $2.5 million for racist comments that drew outrage from players, fans, commercial sponsors and even President Barack Obama.