Brother of Sri Lanka President Maithripala Sirisena dead in axe murder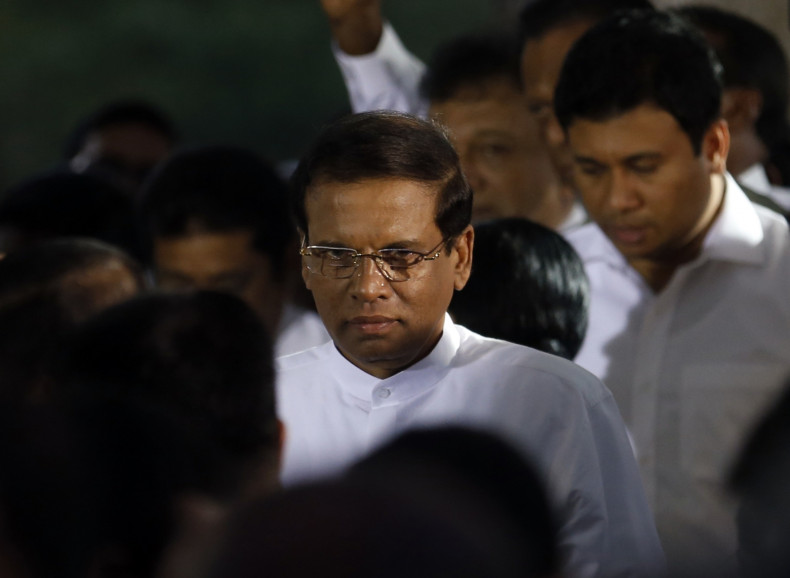 The younger brother of Sri Lankan President Maithripala Sirisena has died in hospital after being attacked with an axe, police said on Saturday (28 March).
Priyantha Sirisena was attacked on Thursday in his hometown of Polonnaruwa, 215km (133 miles) north-east of the capital Colombo.
A government statement said the businessman and father of three was attacked "during an altercation with a friend" on Thursday evening.
He suffered severe head injuries during what the Colombo Gazette called a "private dispute".
A man was arrested after surrendering to police on Thursday. He has been remanded till 8 April, police said.
Sirisena, 42, was airlifted to Colombo for treatment and had undergone surgery before succumbing to his injuries on Saturday morning.
Official sources have said Priyantha Sirisena was the youngest in a family of 12 children. He ran a sand mining business and was known locally as the Sand King.
President Sirisena, who came to power in January, is out of the country on a four-day state visit to China.
His campaign for the presidency focused on rooting out corruption and implementing widespread reforms.
He succeeded long-time former president Mahinda Rajapaksa, who is credited with ending the decades-long civil war with the Liberation Tigers of Tamil Eelam (LTTE).
Unlike former Sri Lankan leaders, Sirisena has drastically scaled down his own protection unit, and did not extend personal security for his siblings.