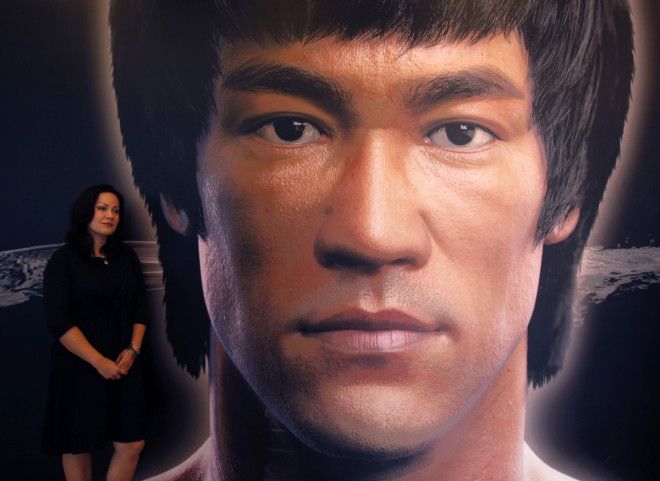 Bruce Lee's platform shoes, shin pads, jacket and watch will be for sale after the deceased martial arts star's family decided to flog twelve of his belongings online for their foundation.
A grey zipper cotton jacket, signed by his widow and daughter, will be offered in an online auction by Nate D. Sanders and will have a minimum starting bid of $40,000 (£24,000, €29,000).
The online auction, which will start at 30 April 2014, 0100 BST / 29 April 1700 PDT, will also include a shin protector with a minimum bid of $6,000.
Meanwhile, bidders will also have the chance to snap up his Timex watch for $20,000 and two pairs of platform leather shoes starting at $25,000 a pair.
Lee died at age 32 in 1973. In December 2013, his famous yellow jumpsuit worn by Lee in his last film Game of Death sold for $100,616 in Hong Kong as part of the Bruce Lee 40th anniversary collection.
The Bruce Lee Foundation is a public benefit corporation that "seeks to preserve, perpetuate, and disseminate Bruce Lee's life example, philosophies, and art of Jun Fan Jeet Kune Do through inspirational events, educational programs, martial arts instruction, and the Bruce Lee Museum."