BT touts ultrafast 500Mbps broadband for UK but reality means claims ring hollow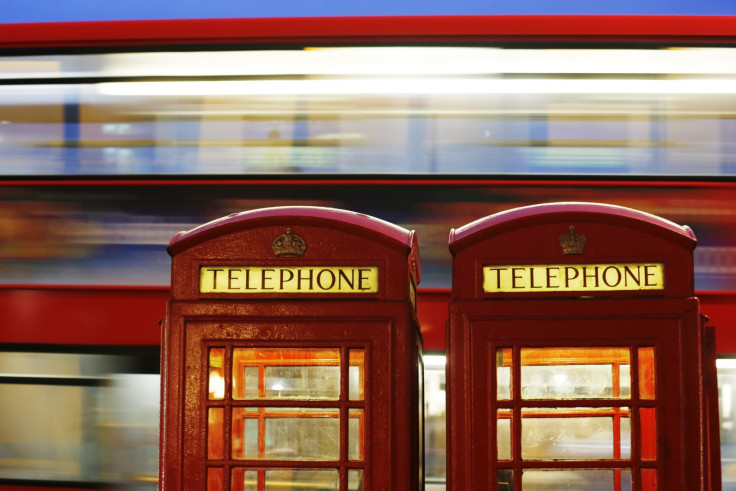 KEY POINTS
BT will inject new life into its DSL network using G.fast to achieve theoretical speeds up to 500Mbps
BT is also planning a premium fibre service offering 1Gbps speed
BT has announced plans to deliver "ultrafast" broadband speeds in the UK over the next decade, leveraging a technology called G.fast which can theoretically deliver speeds of up to 500Mbps over its copper DSL network across the country.
BT's proclaimed plans to "transform the UK broadband landscape from superfast to ultrafast" will rely on G.fast, which is an evolution of VDSL2 technology that has been developed by Huawei. It uses the regular copper phone local loop network to deliver speeds traditionally only associated with fibre connections.
It is worth noting that the G.fast technology is intended for use on copper local loops up to 250m; I.e. the distance from the copper line's termination point at the customer's side to the nearest network exchange switching point. The 500Mbps theoretical speed of G.fast is achieved on loops up to 100m from the exchange, with speeds degrading to 150Mbps at 250m.
In comparison to G.fast, VDSL2 technology can operate on a loop of 2,500m offering a theoretical maximum speed of 250Mbps at source, 100Mbps at 500m, and 50Mbps at 1km.
It remains to be seen how many premises along the BT network fall into this criteria - the likelihood is not many, and unless BT undertakes an extensive program to roll out new G.fast supporting VDSL2 exchanges to the doorsteps of its potential residential and business customers, the availability will probably be limited.
In the past BT has been criticised for not making public its VDSL2 rollout plans (used for its BT Infinity product), for not upgrading switching points to VDSL2 in less profitable areas, and for installing large and obtrusive street-side VDSL2 cabinets.
BT touts 'superfast' broadband
BT says the use of G.fast technology will help it deliver ultrafast speeds of up to 500Mbps to most of the UK within a decade, with deployment starting in 2016/17, subject to the pilots being successful.
Tempering the claim with reality, BT clarified that it expects to offer initial speeds of "a few hundred megabits per second to millions of homes and businesses by 2020".
Those pilots will begin this summer in two locations (Huntingdon, Cambridgeshire and Gosforth, Newcastle) and will connect up to 4,000 homes and businesses to find out just what speeds are possible using this technology.
"Stable regulatory environment"
BT CEO Gavin Patterson says these plans are key to keeping the UK ahead of other European countries in terms of broadband access, but this will need a "stable regulatory environment" in the coming years:
"We believe G.fast is the key to unlocking ultrafast speeds and we are prepared to upgrade large parts of our network should the pilots prove successful. That upgrade will depend however on there continuing to be a stable regulatory environment that supports investment."
He added: "The UK is ahead of its major European neighbours when it comes to broadband and we need to stay ahead as customer demands evolve. G.fast will allow us to do that by building on the investment we have made in fibre to date. It will transform the UK broadband landscape from superfast to ultrafast in the quickest possible timeframe."
Responding to the announcement, John Dickie, director of strategy at London First, which recently published a report which showed better digital connectivity would be crucial to support London's future growth, said:
"These plans are good news for the UK and London in particular. London and the South East have more tech workers than Silicon Valley, but our standing as a technology capital is held back by a reputation for poor digital connectivity. This is driven by some pockets of under-performance - which is a particular challenge because these areas are concentrated in the centre and East of London, exactly where many high-growth SMEs are located."
Premium 1Gbps fibre and mobile network dreams
BT added that it is also planning to develop "a premium fibre broadband service" for those residential and business customers who want even faster broadband, of up to 1Gbps. Details were scant in this regard, although BT claims its fiber backhaul network covers three quarters of the UK and passes 22 million premises.
BT hit the headlines recently when it announced it will begin talks to acquire the UK's biggest mobile phone network EE in a deal worth £12.5 billion in cash and shares
© Copyright IBTimes 2023. All rights reserved.