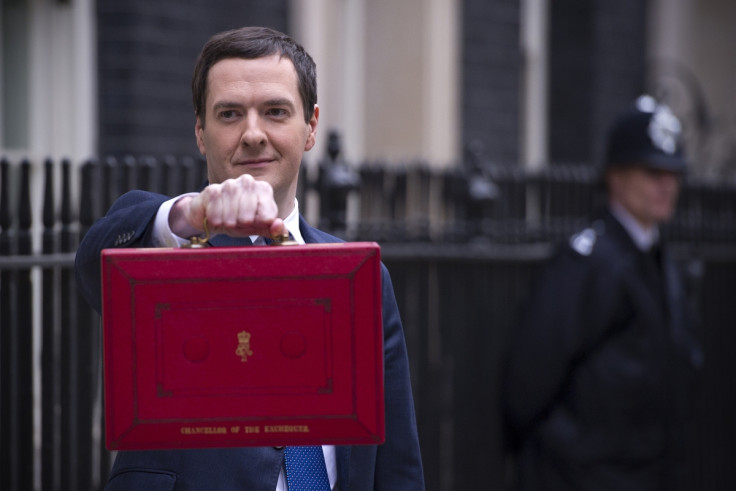 UK Chancellor George Osborne has hinted that he may make fresh cuts to public spending when he delivers the Budget next month. George Osborne is currently busy in China holding talks with Chinese vice premier Ma Kai and campaigning for the UK to remain in the EU, but is also meticulously preparing the budget, which will be delivered on 16 March.
In 2015 he slowed the rate of cuts, but Britain's stuttering economy and unpredictable international markets mean "further reductions" may be necessary, according to Osborne. On Thursday (25 February) new figures revealed slow growth in the last three months of last year, amounting to just 0.5%.
If he does decide that cuts are necessary, Osborne will have to assess whether to make them now or towards the end of Parliament. Osborne has committed to trying to leave the UK in a surplus by the end of his tenure in 2020.
Osborne said to the BBC: "We may need to undertake further reductions in spending because this country can only afford what it can afford and we'll address that in the Budget because I'm absolutely clear we've got to root our country in the principle that we live within our means and that we have economic security.
"It is a rainy day plan - it is all about anticipating the future and because things have got markedly worse in the global economy, because we have more facts now from the Office for National Statistics about the size of the British economy and, frankly, because we have big challenges at home."
In November 2015 Osborne dropped plans for £4.4bn cuts to tax credits and eased back on planned spending cuts to the Home Office. Labour's John McDonnell said it was "a total humiliation" and warned that the British people would end up paying for Osborne's own failures.
"Far from paying our way, Osborne's short-term economics means Britain is deeper and deeper in hock to the rest of the world," he said.
"If the bankers' chancellor had been doing his job properly he would be collecting taxes from Google and other tax-dodgers. Instead he is threatening the British people with paying an even higher price for his own failures."
Earlier this month, a former pensions minister claimed that Osborne could scrap the tax-free lump sum on retirement incomes in a bid to save the Treasury up to £4bn (€5.1bn; $5.7bn) annually. Lib Dem Steve Webb, who led pensions reform during the coalition years, said the "tax bombshell" could affect hundreds of thousands of Britons each year.