Budget 2016: How to watch Chancellor George Osborne make his speech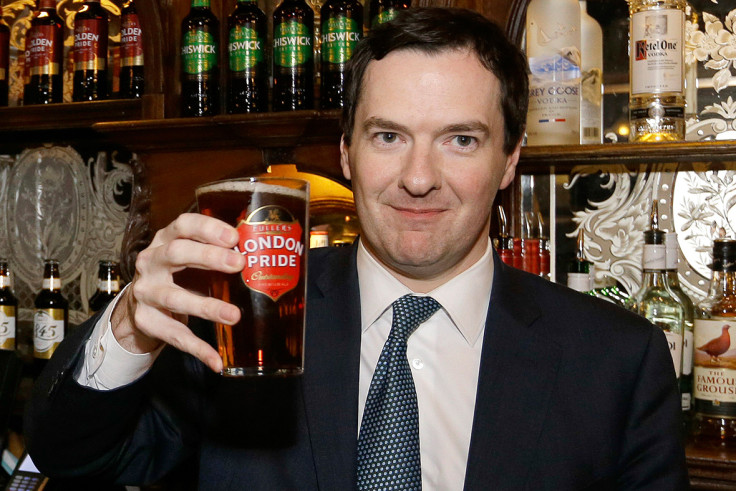 All eyes will be on George Osborne as he unveils what is in his red box during his budget speech to MPs on 16 March. The Chancellor will address the House of Commons straight after Prime Minister's Questions (PMQs), where David Cameron and Jeremy Corbyn will go head-to-head once again.
Osborne will face the same political foe after he has told parliamentarians of his economic plans. Meanwhile, Shadow Chancellor John McDonnell has already lead Labour's attack against Osborne's measures. The left-winger threw Mao's Little Red Book at Osborne after the Autumn Statement.
But McDonnell's approach is looking a whole lot more serious this time around, with talk of supporting the so-called "wealth creators", a need to drive long-term investment, and a commitment to fiscal responsibility.
For his part, Osborne has kept expectations lows ahead of the budget. The top Tory has warned of a "toxic economic cocktail" of stock market turmoil and concerns over China's economy. The Chancellor has apparently scrapped radical pension reforms and tax cutting plans, but could enrage Tory backbenchers by raising fuel duty.
Osborne is also set to unveil more public spending cuts in a bid to meet his 2019/20 budget surplus pledge. And the Chancellor will reportedly announce plans to make all schools in England an academy as well as big money commitments for Crossrail 2, HS3 rail and Osborne's beloved 'Northern Powerhouse'.
Osborne will deliver his big speech around 12.30 and you can follow all of the economic action on IBTimes UK's live blog here. Also make sure to follow us on Twitter as well as Facebook and LinkedIn. The statement will also be broadcast on BBC News, BBC Parliament, Parliament TV and Sky News.
© Copyright IBTimes 2023. All rights reserved.