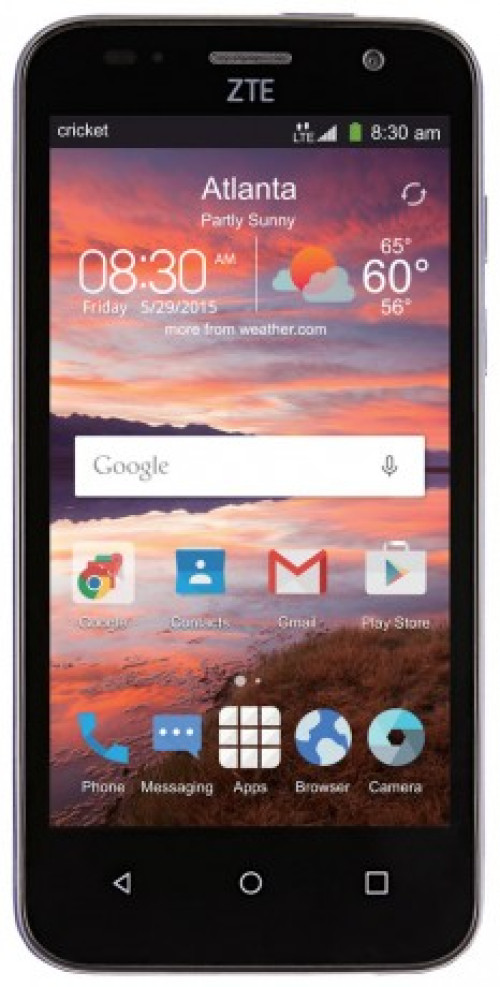 The budget smartphone segment in the US, a market considered to be the place of the elite, has now got a potential shot in the arm with the $50 (£33) priced ZTE Overture 2 smartphone, which is a successor to 2013's ZTE Overture.
The USP of the ZTE Overture 2 is its incredibly low price-tag which suits first-time smartphone buyers and people looking at buying a decent smartphone without having to part with all their monthly earnings.
Also, the smartphone runs Android Lollipop, straight out of the box. This aspect should add to the handset's functionality.
Currently, ZTE Overture 2 is offered by Cricket Wireless, hence buyers will have to subscribe to Cricket Wireless' network services, but the $50 price tag is applicable to the off-contract Overture 2 as well.
However, customers of Cricket Wireless-driven ZTE Overture 2 would need to choose a $40 worth monthly plan offered by Cricket.
The biggest eye-grabber here is that buyers also get to purchase the ZTE Overture 2 free of cost, via a $50 mail-in rebate when they have paid for two consecutive months of Cricket-driven network coverage.
AT $50, ZTE Overture 2, as of now, is the most affordable Android Lollipop-driven smartphone in the US.
ZTE' Overture 2 is expected to strike the right chord among smartphone buyers in the US considering the fact that value-for-money smartphones are slowly being accorded primary priority by buyers in the country. This fact is evident when we consider that the recently launched Asus Zenfone 2 series of smartphones (considered as offering value-for-money) had generated increased pre-release hype and anticipation among potential buyers.
Technical specification-wise, ZTE Overture 2 is decent considering its $50 price tag. The handset packs in a 4.5in FWVGA screen having resolutions of 854x480; the device runs on Google's Android 5.0 (Lollipop) operating system and is driven by a 1.2GHz quad-core Qualcomm Snapdragon 410 processor.
The smartphone also features a 5MP rear camera and a VGA front snapper, and comes with 1GB RAM onboard and also offers an internal storage area of 2GB that is expandable up to 32GB via an external MicroSD card.
ZTE Overture 2 is 4G-LTE compatible, which is yet another notable technical aspect, and also supports HSPA, Bluetooth 4.0 and Wi-Fi connectivity.
A 2,100 mAh battery powers the smartphone, and according to an Android Central report, the handset also features Qualcomm's Quick Charge 1.0 which is a technology that leads to smartphone batteries getting charged up faster in comparison to conventional charging times.
In summary, ZTE Overture 2 could give the biggies (Samsung and Microsoft) a run for their money with its price tag, Android Lollipop OS and 4G LTE support.