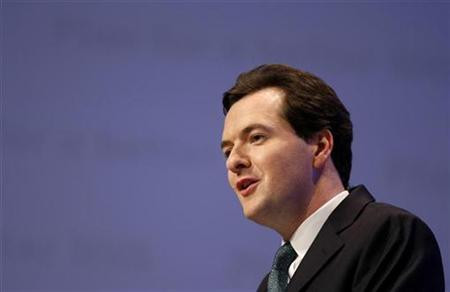 Britain's toughest package of austere measures are to set the tone today in George Osbourne's first Budget as Chancellor of the Conservative minority Government.
The measures, described as 'swingeing cuts' will allow Britain to lower its 'structural deficit' the amount it spends over its income by reducing the tax burden on poor people, and increasing spending cuts on the public sector - a move that has angered union leaders though.
However, with ballooning budget deficits predicted to be 10.5 pct by next year, George Osbourne has handed the Government with less income from the poor, whilst increasing the tax burden on the rich.
The Chancellor has also announced a reduction in spending by rolling back tax credits from those who earn around £30,000.
Meanwhile, Capital Gains tax, George's method of raising money for the deficit will come only from non-business assets whilst VAT - widely expected to go up - is now understood to remain unchanged.
The Budget, which is designed to raise money from saving rather than taxing is the preferred method of the new Government's Chancellor, now in charge of fiscal policy after devolving monetary powers to the Bank of England and economic analysis to the Office of Budget Responsibility (OBR).
Labour's previous intention to raise taxes through National Insurance contributions has been scrapped - although will remain for employees rather than employers from April 2011.
Council tax is expected to be frozen, and Corporation tax simplified.
"Normally it's the poorest that pay - but we've avoided that" said the Chancellor's aide adding that Osbourne had 'learned the lessons of the past' when the poorest were hit the hardest during recession driven measures that left thousands unemployed.