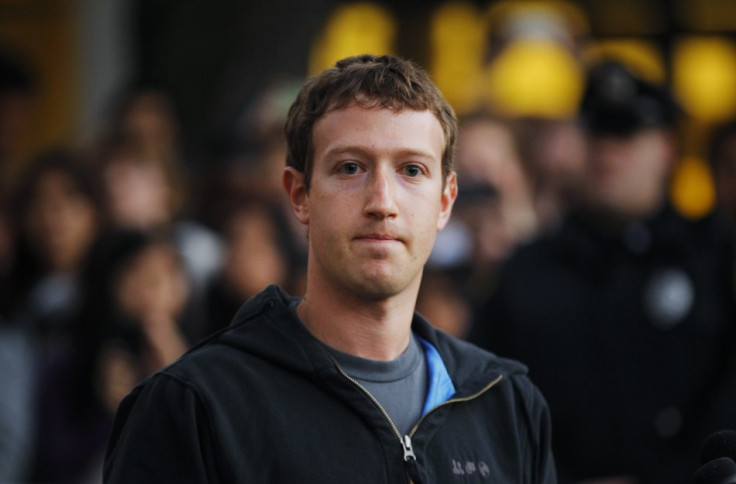 Facebook has done it again.
A new security glitch has been reported in the social networking Web site, which gave members access to private photographs of co-founder Mark Zuckerberg, Facebook's CEO, and his longtime girlfriend, Priscilla Chan.
The networking giant has been repeatedly criticized for constantly changing privacy and security features that have made private information (posts, pictures and videos) available to the public.
The security flaw, which reveals a series of photos from Zuckerberg's private Facebook page, was discovered after a Web expert managed to gain access, thanks to a bug in the social networking site.
Facebook users could look at private photographs by reporting a profile picture as "Inappropriate"; this allowed them to see other photographs on display, such as those of Zuckerberg, reported the Daily Mail.
According to Facebook, which said the bug was temporary and had been fixed, the glitch in the Web site's photo-reporting tool allowed members to access users' pictures irrespective of privacy settings. The bug was first reported by a user at a bodybuilding Web site.
A Facebook spokesman told CNET the glitch was a result of "one of our most recent code pushes," reported the Daily Mail. However, the spokesman said the "glitch" was only alive for a short time and "not all content was accessible."
The compnay reaffirmed its commitment to privacy and security, saying it had disabled the reporting system and it would only resume offering the feature after the bug had been fixed by its developers.
According to the Daily Mail, the private photos of Zuckerberg went viral when software engineer Mike Rundle, of Raleigh, N.C., posted a link to them on the photo-sharing Web site Imgur.
Reports reveal that more than two dozen photos of the Facebook founder were found, incuding pictures with his girlfriend at his California house, with President Barack Obama at the White House, distributing Halloween candy to children, hanging out with friends and showing off his cooking skills.