Sky Q customers will finally be able to put that button on the side of their remote to work as Sky begins rolling out voice search for its 4K UHD TV service. The feature is currently making its way to customers via a firmware update that brings additional benefits to the set-top box.
Voice search has been one of the most highly-anticipated features for Sky Q customers but has been notably absent since the service launched in 2016. Sky says the new feature will be fully rolled out by the end of Spring.
How Sky Q voice search works
The new feature works across both live and on-demand TV and is activated by pushing the microphone button on the Sky Q touch remote and speaking into it. Needless to say the easiest way to navigate the service is by saying the name of the movie or TV show you're looking for.
For the more adventurous users, Sky Q offers some more unique ways to find what you're looking for, which we've outlined below.
Search by film rating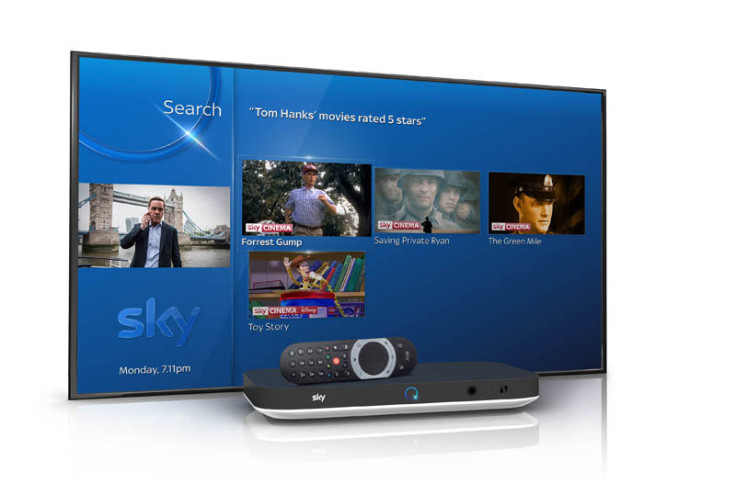 What to filter out all the garbage? Sky Q lets you search for movies and TV shows according to their star rating. Just specify a genre or actor and what level of quality you're after – for example, say "show me Tom Hanks movies rated five stars" – and Sky Q will show you a list of all the films it has matching your requirements.
You can also search by age rating, which is perfect for satisfying that late-night blood lust after being forced to watch Peppa Pig with the kids all day.
Search by channel
If you've got a favourite channel you tend to watch more than others, you can command Sky Q to show you what's on later. Just say "what's on Sky Movies tonight" (or whichever channel you fancy) and Sky Q will show you a programming schedule.
Search by sport/ team/ match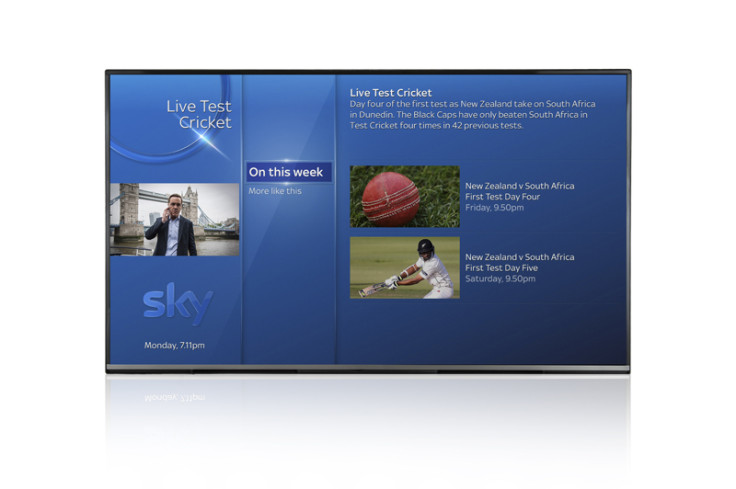 Sport is a major part of the Sky package, and fortunately sports fans are fully catered for with Sky Q's new voice search feature. You can search for a particular match, tournament or sport without even having to know who's playing, when or where, for example by saying "Liverpool match" or even "live cricket on this weekend".
Search by actor/ director
Got a hankering for Hanks, some 80s Arnie action, or a Wes Anderson indie binge? Sky Q lets you search by your favourite actor or director. Just say "films starring Arnold Schwarzenegger" or "films directed by Wes Anderson" and Sky Q will scour its library according to your preferences. You can even search for two actors that appear in the same film, for example "films with Arnold Schwarzenegger and Sylvester Stallone".
Search by quote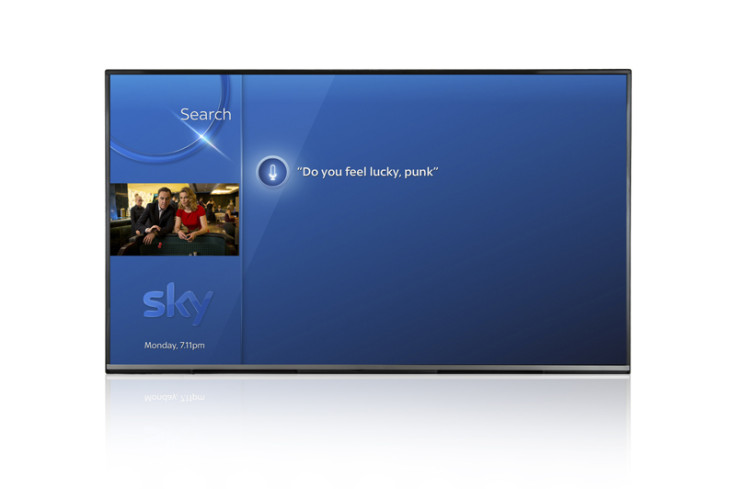 For the film buffs among you wanting to test (or show off) your knowledge, Sky Q has a semi-secret feature that lets you search for films based on quotes from the movies. For example, "you can't handle the truth" (A Few Good Men), "you had me at hello" (Jerry Maguire), "my precious" (Lord of the Rings) and "do you feel lucky, punk?" (Dirty Harry). Although, users will have to say it word-perfect, so you'll need to know your stuff.
Sky Q: additional new features
Alongside voice search, new features coming to Sky Q in the new firmware update include the new My Q homepage, where customers will get recommendations on the best new shows and programming based on their viewing habits. Sky has also simplified navigation making recorded shows and the TV guide easier to get to, meanwhile the new Continue Watching section lets you pick up shows where you left off, similar to Netflix.
The update also brings integration with Facebook though the My Photos App on Sky Q, letting users to sign into their Facebook profile and view their photos and videos.