At least 12 people are known to have died and an unknown number of others are missing after heavy rain and flooding hit parts of northeastern Bulgaria.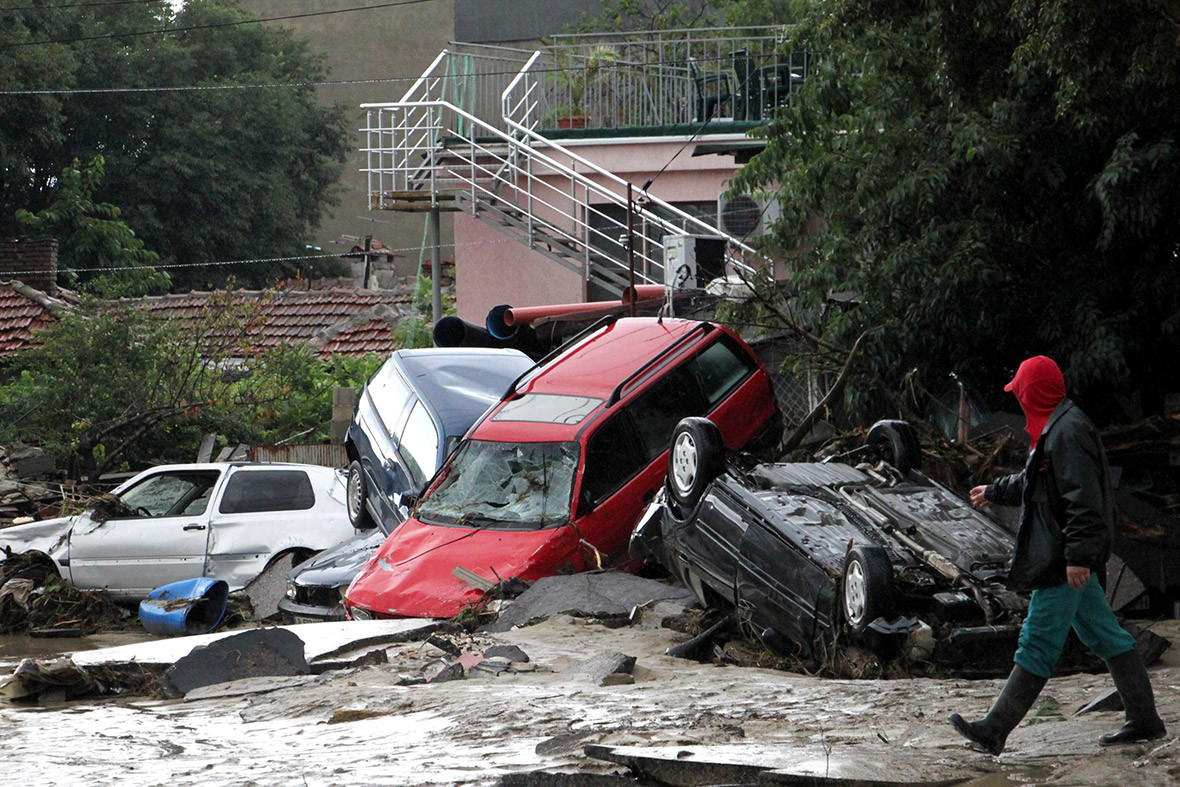 Police in the worst-hit Black Sea resort town of Varna confirmed that 10 bodies have been recovered from floodwaters. It remains unclear how many more people are still missing after torrential rain flooded large parts of the coastal town.
Two more bodies were pulled from muddy waters in the northern city of Dobrich.
Forecasters said that the equivalent of a month's rain fell in the region in 24 hours.
A state of emergency has been declared in Varna's low-lying district of Asparuhovo, where many houses are flooded and dozens of cars have floated away and are lying on top of each other. Rescue teams are bringing distressed people to temporary shelters.
The flooding in Bulgaria follows on from similar deluges in Serbia and Bosnia last month.