A woman and a firefighter have drowned and hundreds of people in the Balkans have been evacuated from their homes as rain-swollen rivers flooded roads, bridges and railways, closed schools and cut off power and phone services.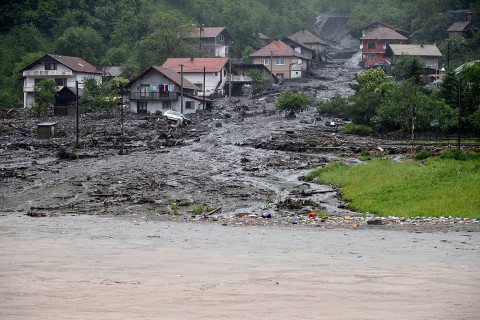 Bosnia has experienced its highest rainfall levels since records began 120 years ago. River levels rose all over the country, including the capital, Sarajevo.
Maglaj, north of the capital, was cut off by water surging through the streets. Some residents sat on house roofs waiting for help. Military helicopters were employed to evacuate hundreds of people.
"The situation is alarming," said Mehmed Mustabasic, the mayor of Maglaj. "We have no electricity, the phones are not working. We are cut off from the rest of the world."
See also Serbia and Bosnia Hit by Heaviest Rain in a Century: Latest photos of the flooding in Bosnia and Serbia.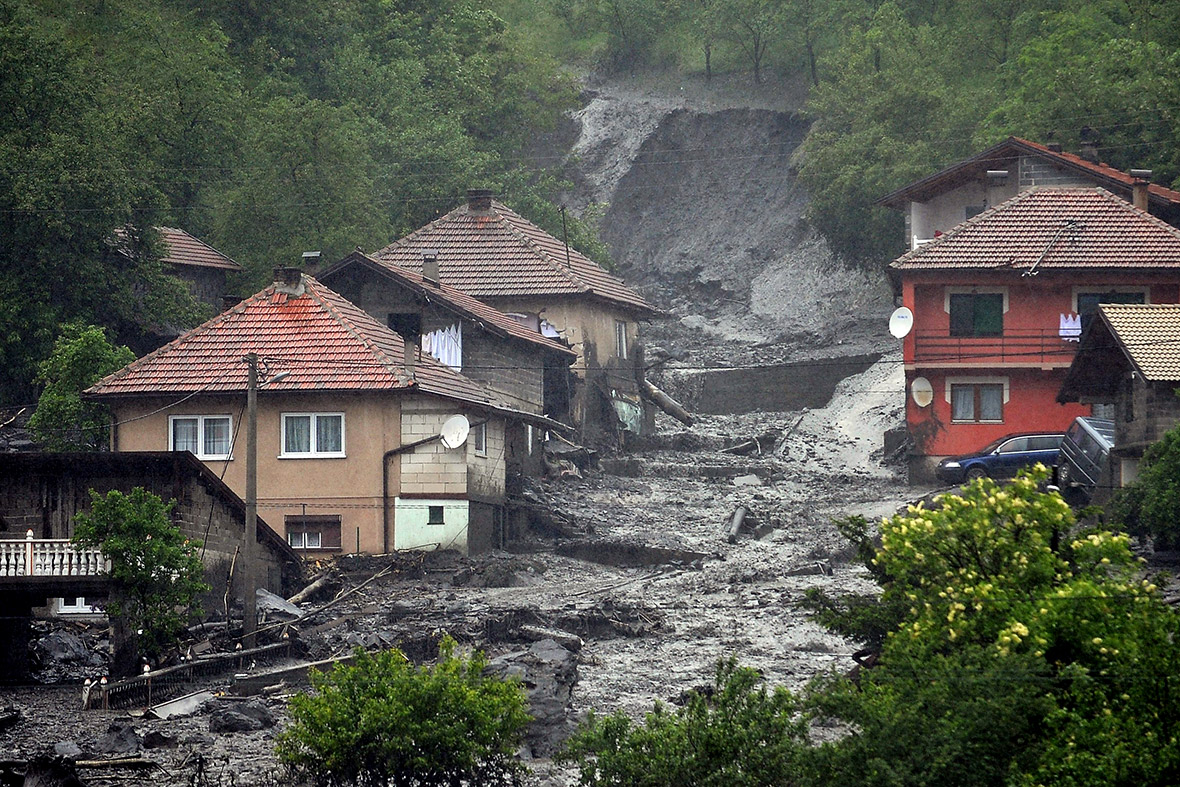 In Serbia, nationwide emergency measures were declared and landslides were reported in many areas. Dozens of buses and cars were stranded on blocked roads and two main north-south railway lines were impassable, officials said.
Belgrade city authorities said the average rainfall from a two-month period fell on the city in just 40 hours.
Firefighters reported that a woman in a suburban area of Belgrade drowned after she refused to be evacuated from her home, while a firefighter died during a rescue operation in central Serbia.
Strong winds and rain also blocked a key road in Croatia, and heavy flooding was reported in parts of Romania. The rain is expected to persist until the weekend.