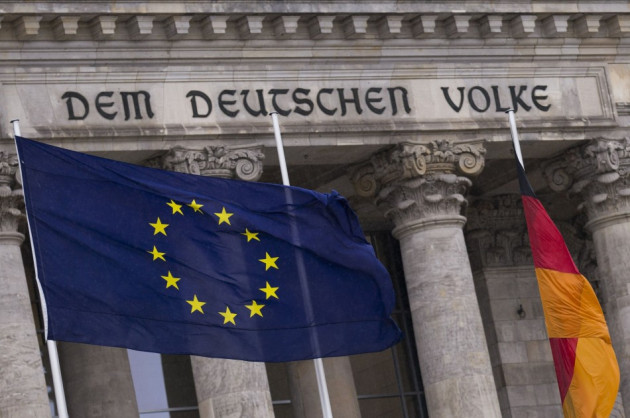 Amid growing concerns over Germany's resilience to the eurozone debt crisis, the Bundesbank has cut its growth outlook on the economy, which is projected to see minimal economic activity in 2013 after more than a one percentage point cut in growth rate.
The German central bank now projects a 0.7 percent economic growth for Germany in 2012, down from the previous one percent growth outlook.
For 2013, growth is expected to be 0.4 percent, compared to a June forecast of 1.6 percent.
However, Europe's largest economy is expected to recover in 2014 with a growth rate of 1.9 percent.
"Given the difficult economic situation in some euro-area countries and widespread uncertainty, economic growth will be lower than previously assumed," the bank said in a statement.
"Nonetheless, the sound underlying health of the German economy suggests that it will overcome the temporary lull without major damage to the employment, in particular," said Bundesbank President Jens Weidmann.
Unemployment in 2012 is expected to edge up to 6.8 percent from 6.7 percent projected earlier. In 2013, the rate will go up to 7.5 percent compared to the previous view of 6.5 percent. The unemployment rate will come down to 7.0 percent in 2014.
Meanwhile, consumer price inflation is projected to ease from 2.1 percent in 2012 to 1.5 percent in 2013 and 1.6 percent in 2014.
The central bank also warned that the country's economy may suffer a recession during the ongoing fourth quarter and the first quarter of 2013.
The Bundesbank added that there is still a "high degree of uncertainty" in its predictions and "if global economic growth falls short of expectations or the debt crisis intensifies in some countries, growth will probably fall below the baseline assumption."
The outlook cut comes a day after European Central Bank President Mario Draghi lowered his forecast for eurozone growth, citing weakness in core eurozone countries, including Germany, France and the Netherlands.
While the majority of its neighbours have gone into recession, Germany managed to keep itself above the cut-off mark despite the crisis in the region due to high industrial demand from countries outside the euro area.
However, the country's growth has been slowing down since the beginning of 2012, with lower industrial orders and output and a significant decline in exports.