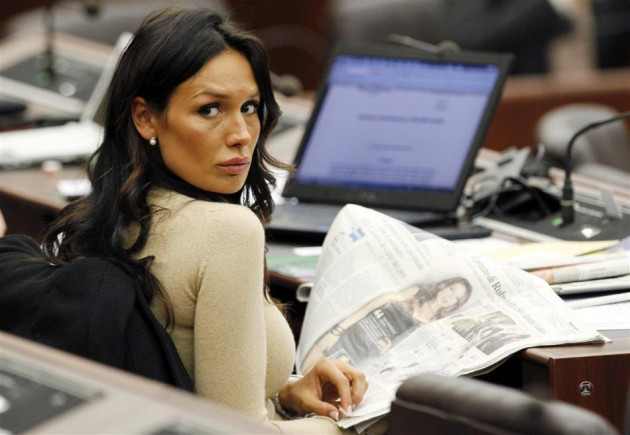 A woman who is on trial for allegedly procuring prostitutes for former Italian prime minister Silvio Berlusconi has adopted the "Bunga Bunga" label for a new line in condoms, it has emerged.
Nicole Minetti, who has been accused of aiding and abetting prostitution in relation to Berlusconi's infamous sex parties, which have been nicknamed the bunga bunga scandal, registered the condom brand at the Italian patents office last week, Vanity Fair reported.
Minetti, 27, procured young women for the parties and took part in them herself, the prosecution said. Among the girls said to have taken part was alleged underage prostitute "Ruby the Heartstealer", alias Karima el-Mahroug, who billionaire Berlusconi paid for sex, according to court charges.
One of Berlusconi's party guests, Imane Fadil, told a court that Minetti once performed a striptease dressed like a nun for Berlusconi, together with another guest.
Minetti's €1m payoff to leave politics
The Bunga Bunga condom brand registration, which was made in the name of Minetti's personal assistant and spokesperson Luca Pedrini and showbiz entrepreneur Mirko Scarcella, came a few days after she was reportedly put under pressure by Berlusconi staff to resign from her office on Lombardy regional council and clear the way for his political comeback.
He recently declared that he will run as presidential candidate in next year's general elections in a bid to become Italy's prime minister for the fourth time since 1994.
Minetti refused to quit after she allegedly demanded a €1 million payoff to her former mentor.
According to Italian newspaper La Repubblica she previously told friends she feared to "end up like Lady Diana".
From Bunga Bunga to Oliver Stone
A former dental hygienist, Minetti entered politics in Berlusconi's People of Freedom party ranks in 2010, after a short television career.
She missed the last Lombardy council session before the summer break, as she was on holiday in Los Angeles where she reportedly met director Oliver Stone, who is about to shoot a movie on Berlusconi's life.
Platoon director Stone would like Minetti to play herself.
"Having Nicole Minetti as part of the cast playing herself would be a dream. Otherwise I would aim at model Regina Salpagarova, who is her prefect double," Stone told Il Corriere della Sera.