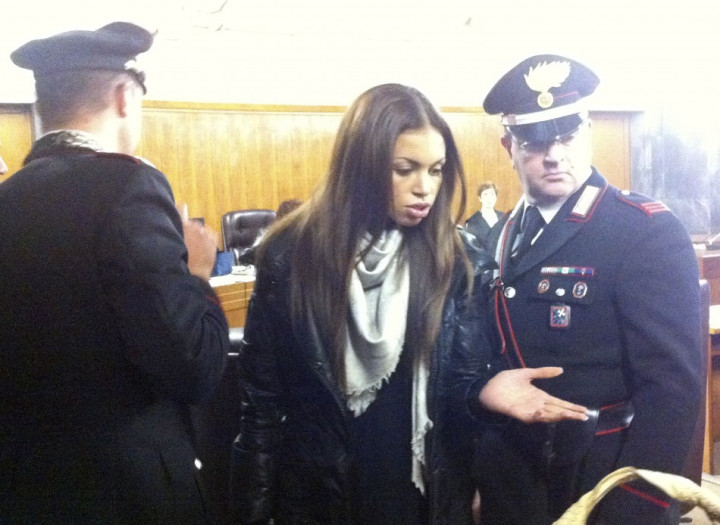 Bunga-bunga parties featured a "tested prostitution ring" organised by former Italian Silvio Berlusconi's close friends to "satisfy his sexual pleasure", prosecutors have claimed in court.
The 76-year-old media mogul is accused of underage prostitution and exaction (bribery). At the hearing in Milan, prosecutors described in detail a vice ring, carefully planned by Nicole Minetti, Emilio Fede and Lele Mora, and rejected Berlusconi's claims that the infamous bunga-bunga parties were merely "burlesque contests".
"We will demonstrate the nature of the events organised at the suspect's house with the purpose of appeasing his lust," prosecutor Antonio Sangermano said.
According to the prosecutor, the bunga-bunga nights were divided into three phases: dinner, which included sexual acts between Berlusconi and the girls; the bunga-bunga, which featured provocative dancing and striptease; and, finally, girls staying overnight in Berlusconi's mansion for which they were paid.
For that reasons, girls "were anxious to sleep at Berlusconi's house and competed with each other", he said.
Minetti, a showgirl, played a key role in the parties, selecting the girls and being actively involved in acts of prostitution, the hearing was told.
Berlusconi said at a trial in April 2012 that the parties were "elegant dinners" with an atmosphere of "joy, serenity and conviviality".
He is accused of paying 17-year-old Karima el-Mahroug, aka Ruby the Heart-stealer for sex and of calling a police station, where she was detained on theft charges, to pressurise detectives to release her.
The former Italian prime minister famously claimed that Ruby was deposed Egyptian president Hosni Mubarak's granddaughter and that her detention could have caused a diplomatic rift with Egypt.