Burberry shares gains as sales grow despite Hong Kong slump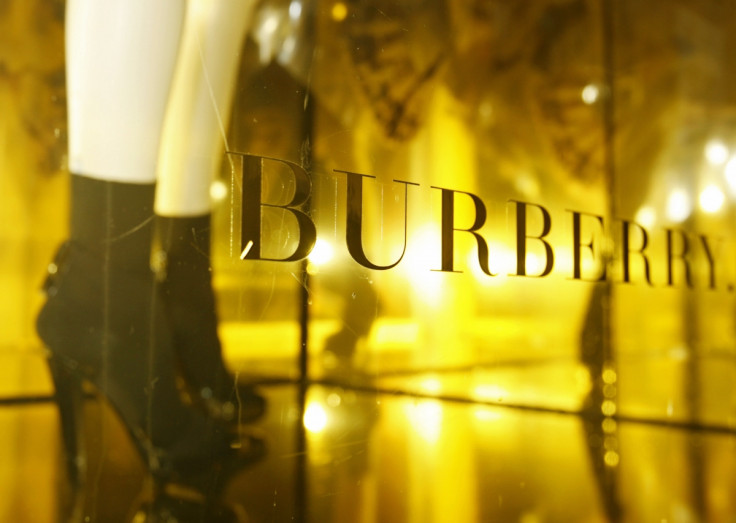 Shares in Burberry climbed more than 4% in early trading on 14 January, as underlying third quarter sales grew 1% year-on-year to £603m (€799.7m, $868.8m), while like-for-like sales for the period were unchanged on the year and up from the 4% decline registered in the previous three months.
The figures were better than what most analysts had anticipated after October 2015, when the 160-year-old retailer saw sales miss forecast on the back of weakening demand in China and Hong Kong.
China and South Korea returned to growth in the third quarter but comparable sales in Hong Kong, which remains one of the company's key markets, slumped 20% compared with the corresponding period in 2014.
However, despite the sharp slowdown in Hong Kong, the FTSE 100 group said it remained on track to meet its annual targets, although it warned the economic environment would remain challenging for the foreseeable future.
"Against this background, we are accelerating our productivity and efficiency agenda, especially looking at our ways of working," the company said in a statement. "We are also addressing how to optimise future organic revenue growth opportunities, the resulting investment plans and our capital structure."
Meanwhile, demand in Japan remained strong, Burberry said, indicating sales in the region grew approximately 50% year-on-year, contributing to a "mid-single digit percentage" rise in Asia-Pacific sales.
Elsewhere, the group posted a strong performance in Europe and across Canada, Mexico and Brazil, while sales in the US gained slightly.
"While Burberry was impacted by the ongoing challenges facing the luxury sector, headwinds in Hong Kong and Macau masked an otherwise stronger performance in many markets," said group chief executive Christopher Bailey.
Burberry expects to report a full-year pre-tax profit of £428m, down from £455.8m in the previous year and added full-year retail and wholesale profits would be £10m higher if exchange rates remain at current levels, an improvement from the "no material benefit" forecast in October 2015.
Following the results, analysts at Nomura retained their "neutral" rating on the stock indicating the final quarter of the year will be pivotal for the company.
"Burberry appears to be executing successfully in a challenging environment," the brokerage said in a note. "However, margin improvement continues to elude the company. If a strong balance sheet is used to boost shareholder returns, this could help to offset short-term margin headwinds."
© Copyright IBTimes 2023. All rights reserved.