Retailer Burberry fails to hit targets as sales cool in China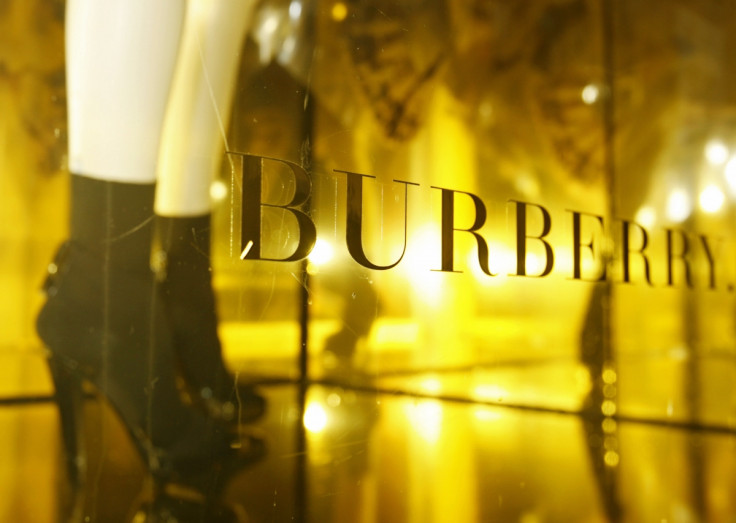 The share value of luxury goods retailer Burberry fell sharply on Thursday (15 October), after it failed to hit analysts' predicted figures. The UK company's share price tumbled 12.5%, its biggest one-day fall since 2012.
The shares hit their lowest level since April 2013 this morning after losing 145p and falling to £12.74, clearing £600m off the company's value. Burberry indicated that it is likely to see a drop in full-year profit after demand in Asia lessens. Burberry attributes the difficult retail situation to an "increasingly challenging environment for luxury customers", especially in China.
Christopher Bailey, chief creative and CEO, said: "The external environment became more challenging during the half, affecting luxury consumer demand in some of our key markets. In response, we have intensified our focus on driving sales and productivity, while taking swift action on discretionary costs."
Demand has dropped in the Asia region due to concerns over the economy. The recent crash in share values in China and the devaluation of the yuan for the first time in two decades sent shockwaves through the global economy. There has been a steep fall in imports to China, down 20.4% to $145.2 (£93.85m) amid fears that domestic demand is not as strong as hoped.
Chinese buyers make up 30-40% of Burberry's global revenue, with Hong Kong representing 10% of sales. The company saw an increase in sales of just 2%, up to £774m, well down on the 8% analysts predicted. Wholesale revenue was down 3% to £305m and licensing revenue declined by 18% to £26m.
Burberry insisted this morning's news did not constitute a profit warning and remained bullish for the forthcoming Christmas period. "We have further strengthened product and service initiatives online and offline, while reallocating marketing spend in preparation for the all-important festive period. We have also accelerated actions to control costs across the business," Bailey, said.
© Copyright IBTimes 2023. All rights reserved.