Burkina Faso: Roch Marc Christian Kabore wins landmark presidential election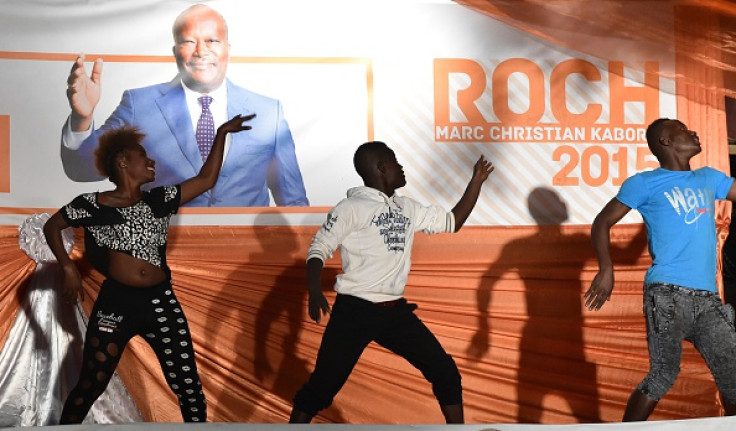 Roch Marc Christian Kabore has won a clear majority in the landmark Burkina Faso polls to secure his place as the country's second civilian president since its independence. He is a former prime minister and one time close aide of former ruler Blaise Compaore.
Kabore secured 53.49% of the total votes across 368 communes in Sunday's (29 November) polls. The Independent National Electoral Commission declared Kabore, 58, the winner with his nearest competitor Zephirin Diabre, a former economy and finance minister and another Compaore aide, securing 29.65% votes.
This is the first election in the west African nation since Compaore was ousted after mass protests, followed by an army-engineered coup. The coup was against Compaore's attempts to change the Constitution to prolong his time in office after he had already ruled for 27 years.
Elections were originally scheduled for October prior to which a renewed effort to take power was made by Compaore's security regiment that had guarded him in September by staging a coup against the interim government in place. However, people took to the streets, and the military was unwilling to support the attempted coup. During the week-long struggle at least 10 people were killed and more than 200 injured.
The elections this time, touted to be the fairest and most democratic since independence, were conducted by a transitional government that did not run for office itself. It did not put any incumbent in the race and left the field wide open to other candidates.
Kabore, an ex-banker, last served as chairman of the Congress for Democracy and Progress party (CDP) before leaving it in 2014, after opposing plans to extend Compaore's rule. Kabore has the support of the nation's business elite and has considerable political experience having served in prominent posts in the National Assembly and in other positions.
Chris Fomunyoh from the Washington-based National Democratic Institute, which has been overseeing election observers, thanked the people for the extraordinary achievement. "For once I am relieved to have witnessed a boring election on the African continent. The people of Burkina Faso deserve a lot of praise and credit for working so hard to protect their elections and democracy," he told CNN.
© Copyright IBTimes 2023. All rights reserved.