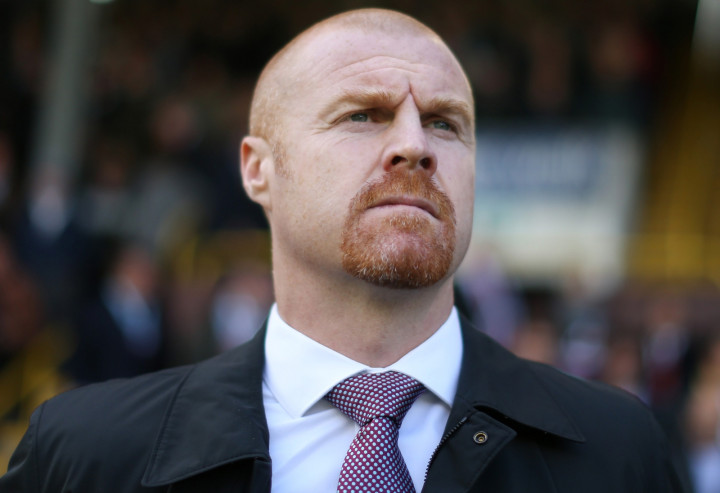 Burnley manager Sean Dyche is unperturbed by a lack of assurances over his future at Turf Moor should the club be relegated from the Premier League this season.
The Clarets are second bottom and winless after seven league games in the club's first campaign back in the top flight since the 2009/10 campaign.
Dyche inspired the club to promotion from the Championship with among the lowest budgets in the division and though he faces similar financial restraints this term, Burnley's philosophy in the transfer market points towards a long-term project.
The 43-year-old would be forgiven for believing his position in east Lancashire would be cemented by such an outlook but Dyche is refusing to rest on his laurels.
Speaking at the Leaders Sports Business Summit last week, he said: "I was sacked at Watford for a change of business plan; anything could happen in this game.
"I can't say I am never surprised now, there are still some crazy things that happen but we've seen some amazing things happen in this game so you can never take anything for granted.
"There are never any guarantees. Good, bad or indifferent you just work hard to push the odds in your favour.
"I think they [co-chairman John Banaszkiewicz and Mike Garlick] are open-minded because Burnley last year was one where no one expected it outside the club, apart from us.
"We believed in what we could achieve so I think it is a different feeling. The club, the fans, the board I think there is a different feeling to the norm, I really do."
"We'll see [if the long-term vision makes it easier to keep my job]," he added. "We've seen how things can fluctuate from one extreme to another, different fan opinions, they build a media opinion – all of that.
"Nonsensical decisions are made all the time in football and then some sensible decisions are made all of the time. We all love it. I love being in it because I've been in it all my life so you come to accept it."
Sean Dyche takes a dim view on diving in football
Into just his third season in professional management, every day represents a learning experience for Dyche, who built a squad and who, before the season started, had just seven players that had previously experienced the rigours of the top division.
The former Nottingham Forest and Watford defender's innocence to the Premier League has however not caused him to shy away from the nauseating side of the game.
Among the greatest differences according to Dyche includes a greater number of incidents of diving, which should be tackled retrospectively by an independent panel according to the Burnley boss.
"Everyone is trying to find the edge, every player out there," he said. "Every coach, every manager; we're all trying to find the edge. Not all the edges are glory, some of them are naughty bits of business that no one really wants to unlock and talk about that much.
"There used to be pride in doing things the right way, in life probably but certainly in football but now it's come just too accepted, too easily accepted. Now it's getting a bit too much.
"What I am suggesting is a thought process where we go around theoretically saying 'what could we do?' But I am not sure it's at that level yet where people are going 'we ought to be looking at this'.
"You could have a mixed panel of people. Retrospectively each decision would be different. You're not going to get it right all of the time because you can't mind read what you were thinking at that moment."