Burundi: African Union peacekeeping mission 'an invasion' says Pierre Nkurunziza's government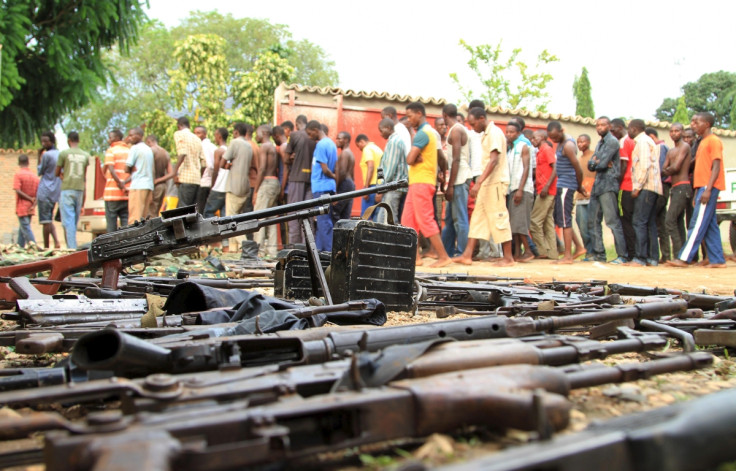 Burundi's government has angrily responded to African Union (AU) plans to deploy a peacekeeping force to the country, saying it will treat such a move as an invasion. The AU announced its intention to send 5,000 troops to the central African nation earlier this week, to stop the escalating violence that threatens to spiral the country into anarchy.
"Burundi is clear on the matter: it is not ready to accept an AU force on its territory," deputy presidential spokesman Jean-Claude Karerwa told AFP. "If AU troops came without the government's approval, it would be an invasion and occupation force and the Burundi government would reserve the right to act accordingly."
The small country has been in turmoil since April, when President Pierre Nkurunziza announced his intention to run for a third term. Opponents argued that his re-election in July violated the constitution and violence quickly escalated in the country that was torn apart by a civil war that left 300,000 people dead between 1993 and 2005.
The AU decided to step in after government forces went on a rampage in the capital, Bujumbura, in response to an attack by an unidentified group on three military posts. It said a Protection Mission was to be deployed for a minimum period of six months to safeguard civilians and help creating conditions for political talks.
Earlier this month, the UN warned Burundi was on the brink of civil war. The UN refugee agency said at least 400 people have died since violence flared up in April, including up to 68 victims of possible extra-judicially executions. Nearly 3,500 more have been arrested, while at least 220,000 people have since fled the country.
© Copyright IBTimes 2023. All rights reserved.