A Burundian civil society leader has questioned whether Uganda should continue to host mediating talks between Burundi's ruling CNDD-FDD party and opposition groups, that stalled following the death of nearly 90 people during clashes in the Burundian capital on 11 December.
Burundi's deadly violence erupted after President Pierre Nkurunziza announced a controversial run for a third term, which he won in contested elections in July. Opposition said he was violating the constitution's two-term limit as well as the Arusha agreement, that ended Burundi's 12-year civil war.
The civil society leader, who is close to the talks, is questioning Uganda's ability to carry out its role as mediator after its minister of defence Crispus Kiyonga was this summer appointed by Uganda's President Yoweri Museveni as lead mediator to drive the peace efforts for the East African Community (EAC). In June, Nkurunziza agreed to discuss the issue surrounding his third-term mandate.
According to the leader, who asked for anonymity, Museveni's own campaign to run for a fifth term in office − he secured a change to the constitution allowing himself a third term in 2005 − could be putting in jeopardy efforts to cool the Burundian conflict.
"It is important to assess whether the political culture if Uganda will enable us to lead a successful mediation, especially within the electoral atmosphere surrounding Museveni," the leader, who asked to remain anonymous, told IBTimes UK.
"I am questioning the mediation and think that replacing Museveni is needed... If mediation takes place in Kampala, some people who are hosted by Uganda will not feel free to express their view on the issue of African president's third terms," the leader said, before adding: "Burundi was progressing in terms of democratic values more than the rest of the countries in the region. People will need a safe space (to negotiate)."
'Bring in Kofi Annan or Benin's Yayi'
The leader suggested that negotiations go back to Arusha, Tanzania, and be hosted by the EAC by either former United Nations Secretary General Kofi Annan or the president of Benin, Thomas Boni Yayi.
"Yayi was already suggested by the African Union, and he is a francophone, which would facilitate the communication with Burundians − that is very important − but if the two can jointly work together, Kofi's charisma and power with Boni as a francophone would make a great team."
In the leader's view, the dialogue should include civil society members and observers, including religious leaders and diplomats of international organisations.
The leader believes that civil society leaders in exile are Burundi's strongest bet because they are behind the movement Halte Au 3eme Mandat (campaign against a third term for Nkurunziza) and the women's movement, and are thus in a better position to represent protesters. The opposition CNARED coalition, as well as refugees in neighbouring countries' camps "must be represented too".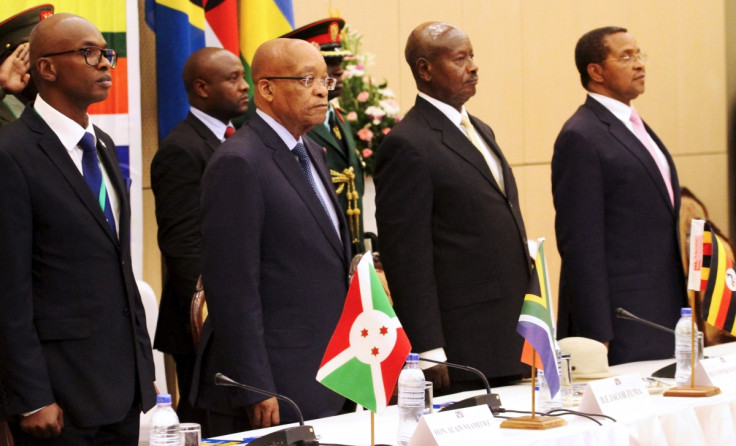 Talks requested before Christmas
The civil society leader said a letter was sent last week to Kiyonga asking for civil society groups to be heard before Christmas.
"Maybe Kiyonga will invite civil society groups and listen to them? Otherwise that would be discouraging because he gone to Burundi on several occasions and met the government, but never other groups," the leader said.
"We look forward to hearing from the Ugandan mediation team and trust they are working on the process, but I also hope all partners are discussing the Burundian issue because its delay is part of fuelling factors of the conflict."
If Kiyonga immediately calls for negotiations, the leader believes the priority will be securing protection for vulnerable people first, before peace talks can start. "I have never seen negotiations happening with a war going on," he added.
However, if Museveni does not call for negotiations soon, the leader said civil society groups "will assume that he waited for the weaker group to be neutralised and then manage a military victory, with the risk that the violence could fuel political or ethnic cleansing".
US also questions Uganda's role
Museveni has also come under fire after being accused of relegating his role as mediator in the crisis to the backburner, as he concentrates on his busy re-election campaign.
US assistant secretary of state for African affairs Linda Thomas-Greenfield previously told a US Senate panel that the Ugandan leader's re-election bid next year had "very much distracted" him from his role as EAC mediator of the crisis.
Uganda's state minister for international affairs Henry Okello Oryem, however, rejected the accusations, telling The East African Museveni "has kept an eye on Burundi because he receives intelligence briefs on the situation".
He added that based on these reports, if the president "evaluated the situation in Burundi as degenerating into genocide, he would not hesitate to deploy the Uganda People's Defence Forces (armed forces)".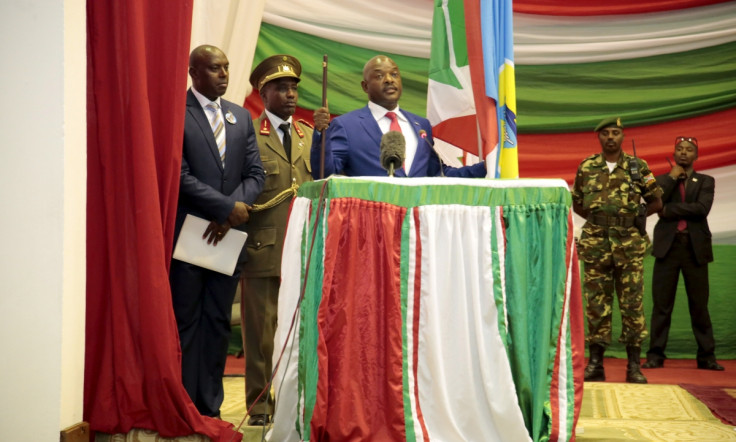 Special session requested by the UN
On Tuesday (15 December), the United Nations Human Rights Council (HRC) said it would hold a special session on violence in Burundi on Thursday 17 December. The session was called at the request of the United States, supported by 17 members of the HRC, and 25 observer states.
On Sunday (13 December), the European Union called for the dialogue under Ugandan mediation to begin urgently, with all the actors concerned, following the death of around 90 people on Friday (11 December).
The United Nations Human Rights Council says it will hold a special session on violence in Burundi later this week.
In a statement, meanwhile, the EU said the attacks against military camps were evidence of a step change in the violence and repression.
Catherine Ray, spokesperson for the EU High Representative, and Vice President Federica Mogherini condemned the unacceptable acts, which, she said, represent a further destabilising element for the country that affects all Burundian citizens.