Famous Burundian, Rwandan and Congolese singers have come together to record a song calling for peace and democracy in their homeland, Africa's Great Lakes region. Here, political tensions and active rebel groups have resulted in growing violence in Burundi as well as in the east and northeast of the Democratic Republic of the Congo (DRC).
More than 250,000 people have fled Burundi's most recent political violence, volatile security situation and rapid economic decline, which have so far left up to 1,500 people dead since April 2015.
In the past 18 months in DRC, meanwhile, more than 1,000 people are estimated to have been massacred in the mineral-rich nation's northeast.
On Thursday (19 May 2016), Tolerance Group, a group of musicians and singers hailing from the region, released a song with the help of non-profit foundation Impunity Watch. This song took its lead from the regional Peace Beyond Borders programme initiated by aid organisation Oxfam.
IBTimes UK exclusively spoke to Bertrand Ninteretse, a rapper from Burundi's capital Bujumbura, who performs under the stage name Kaya Free.
The young man fled the climate of fear that engulfed the nation in May 2015 as the government began cracking down on those who had called for protests against President Pierre Nkurunziza's bid for a third term.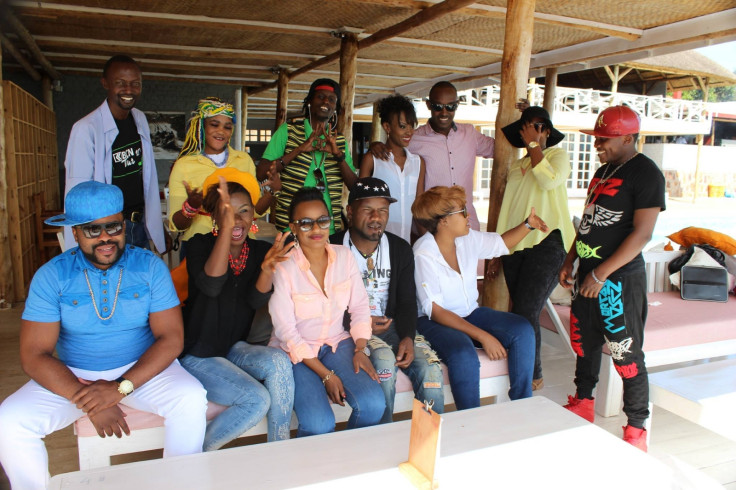 "We came together to sing to highlight the importance of invoking peace in the region, which is crucial for future generation. Our region has known incessant ethnic and political wars, in Rwanda [1994], Burundi [1993-2005 and 2015-2016] and DRC. These divisions prevent us from advancing and developing," Ninteretse, 30, said from the Rwandan capital, Kigali.
"The future of our countries is in the hands of the youth. Those who are in power must now understand this and begin to look for solutions, not continue aimless wars."
The song Together in Peace, with a video filmed in Kigali that can be seen on YouTube, is performed by Burundians Alida and Cynthia, Rwandans Paster P et Gaelle and Voldy, and Chrismass, El Pedro and Jc Kibombo, Rachelle and Karera from Congo.
"It is important for us – artists from the three countries who came together to sing Together in Peace – to show that fraternity can exist between Burundi, Rwanda and DRC, and that we can all live in harmony without divisions," said Ninteretse, whose label Agatik Entertainment sells Burundian coffee to finance young artists unknown to the public.
The main chorus translates as: "Your peace is my peace. My success is your security" from Swahili ("Amani yako ni Amani yangu. Faraja yangu Usalama wako") and Kirundi ("Amahoro yawe niyo mahoro yanje. Ugutera imbere kwanje ni ukuryoherwa kwawe").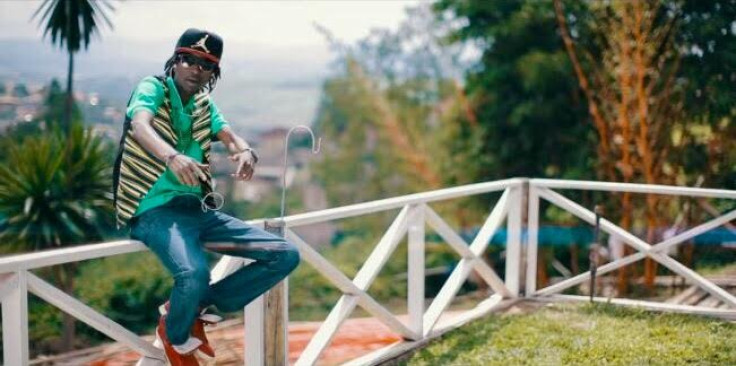 In his lyrics, in French, Ninteretse raps: "A better time is now. The Great Lakes resonate. An ocean of peace, wildlife and strength. The sun shines and flowers colour the plains to the mountains of Congo. Tam tam is the beat of those who love you. Tolerance is the fruit of those who love each other".
Ninteretse highlighted the group's desire to release an album and to tour the region to spread its message of peace, a view that comes less than a month after Burundi marked the tragic anniversary of its conflict that turned violent exactly one year ago.
On 26 April 2015, hundreds of Burundians descended upon the streets of Bujumbura to protest against the announcement by the ruling CNDD-FDD party that the incumbent president would be their candidate for the forthcoming presidential elections. That month, Burundi began to sink into a social, economic and political crisis, marred by violent government repression that the International Federation for Human Rights claims may have cost the lives of as many as 1,500 people.