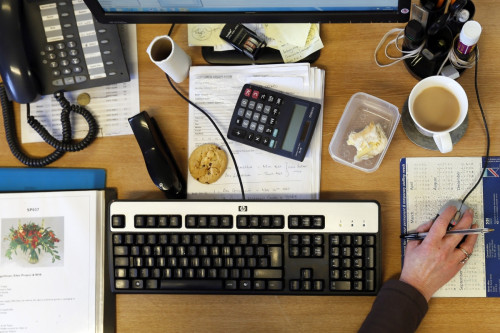 Late payments – some more than 90 days overdue – are causing British businesses cashflow problems, according to a study by software specialist Sage UK & Ireland.
Barely any firms have faith in the "toothless and ineffective" Prompt Payment Code (PPC), a set of guidelines on making payments that businesses can sign up to and display an attached kitemark of approval.
The Sage survey of 572 businesses found that 84% had received payments delayed by 30 days or more, while 57% said they had received payments 90 days or later than the agreed deadline. Moreover just 1% of firms said the PPC was "extremely effective" while 38% said it was "ineffective".
Big businesses were the worst late payment offenders, accounting for 46% of the delays. Next was small firms at 16% and then the public sector at 13%.
"It's time for the Government to roll up its sleeves and get on with clamping down on the notorious late payers which are starving smaller firms of cashflow," said Lee Perkins, managing director of Sage UK and Ireland's Start-Up and Small Business Division.
"British businesses have given a damning verdict for the Prompt Payment Code which has proved toothless and ineffective. There has been plenty of rhetoric, but not enough action and firms are saying they are fed up.
"Thirty days is long enough, but it's absolutely criminal that the majority of firms experiencing late payments of sixty, or even ninety days."
Under the PPC, which is administered by the Institute of Credit Management, signatories agree to pay suppliers on time within the terms of the agreement and without trying to change the payment deal retrospectively.
In August 2013, a parliamentary inquiry found that small-to-medium sized enterprises (SMEs) were owed £36bn in late payments.
"Until top CEOs, and their executive board members, make a decision to act ethically in business, and treat our small and medium sized businesses fairly, this problem will persist," said Debbie Abrahams MP, chairwoman of the inquiry.
"The public has grown tired of hearing about huge, greed driven, pay packets, pay-offs for failure and tax evasion; but allowing a culture of late payment to persist unchallenged is another board-level decision that directly effects ordinary, hardworking, people across the country."
The Federation of Small Businesses (FSB) said that in 2012 124,000 firms were almost killed off by late payments.