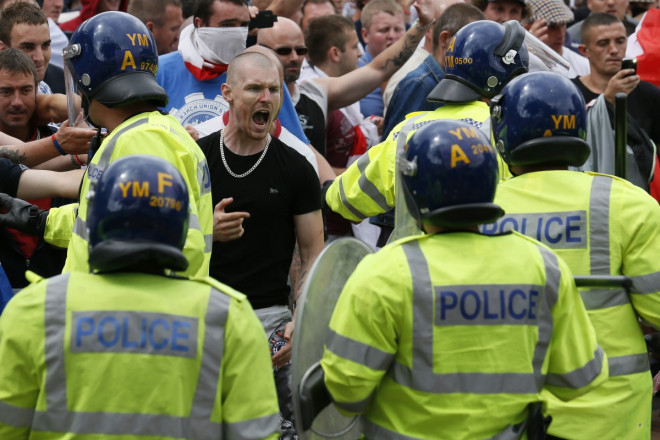 Local businesses in Rotherham are shutting up shop today as hundreds of members of the far-right English Defence League (EDL) and counter-demonstrators from Unite against Fascism descend on the Yorkshire town.
Around 1,000 police officers from South Yorkshire and adjacent forces will be on hand to police the rival demonstrations. The EDL march will end in a rally in All Saints Square, where businessman Michael Green has opted to close his Churchills Bistro.
"The last time there was a demonstration like this we closed and it cost us £2,000," said Green. "When things like this happen people often stay away from the town so the trade isn't there. People talk about the rights of people to demonstrate but what about the rights of businesses to trade and the rights of workers to earn a living?"
In a statement on their website South Yorkshire police said: "The event is likely to cause some disruption for local business and the public with road closures taking place for public safety. We will be looking to minimise any disruption where possible. I would like to thank everyone for their patience while this is ongoing and to know that we, with our partners, will strive to make the day as peaceful as possible."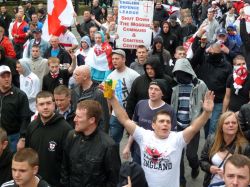 The EDL claim they are marching in Rotherham - for the second time in two years - because of the town's notoriety as a place where young girls were sexually exploited by older men, some of whom were Muslim. The Times obtained classified documents proving that police and local authorities had known about grooming gangs for a decade but had chosen not to act.
Four young women who had been abused while in the care of Rotherham Social Services are suing the council for "systematic failures to protect them from sexual abuse by predatory men".
However local politicians claim the EDL are not welcome in the town. Rotherham MP Sarah Champion said: "Rotherham is proud of its multicultural heritage and our diversity is something which should be celebrated, not driven out.
"The EDL march is not welcome here and, as a mark of respect to the will of the people of Rotherham, they should consider abandoning their planned demonstration."