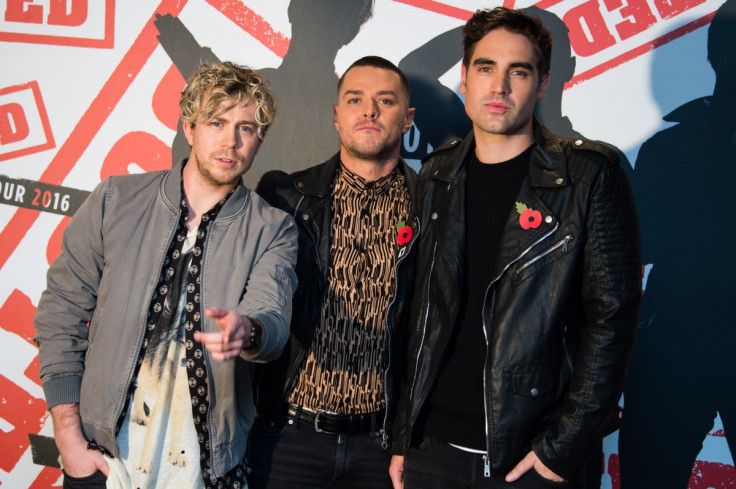 Busted fans have a treat coming later in the year as the group detail the recording of a new album, a good 12 years since their last, A Present For Everyone, hit the stores. With the original members reunited, Charlie Simpson, Matt Willis and James Bourne are back in the studio together and promise to deliver "awesome" material.
The trio, who formed in 2000 and reunited with the full line-up in November 2015, have signed a new record deal with East West Records UK, a division of Warner Music Group. Confirming the new music, Willis, 33, said in a statement: "We wrote some awesome songs together and now Busted are back.
"The three of us went into the studio with no preconceptions, and were so elated with the results that we wanted to start a new chapter of our band. We are having an incredible time on our arena tour, and are now looking forward to releasing new music through a global partnership with East West."
Dan Chalmers, president of East West Records UK, revealed the label's excitement at having the band on their roster, adding: "Watching Busted play live over the past few weeks and seeing people respond to their music and energy has been amazing.
"Busted have a huge global fan base who are going to be really excited to hear the new music the guys are working on. They've managed to combine the classic Busted sound with a modern twist, it's sure to remind people of why they love them. We're really happy to be working with Charlie, Matt and James."
Although details are yet to be announced, it is believed Busted will release their third album once their 13-date, Pigs Can Fly tour wraps up – they will resume their UK tour on 2 June at the Motorpoint Arena in Cardiff, Wales. The arena jaunt launched on 11 May with a show at London's Wembley Arena and they have since performed gigs in Newcastle, Glasgow, Liverpool, Manchester, Birmingham and two further shows at London's O2 Arena.
Fans were thrilled when the opportunity presented itself to see the original line-up together for the first time in over a decade. Around 100,000 tickets sold-out within minutes, prompting the group to add further dates.
Listen to Busted's What I Go To School For:
Listen to Busted's Year 3000: